Forum
Topics
Posts
Last post

455

5513
Honda's 100 ...
by bobashabiniu
27 min 57 sec ago

If there's anything you'd like me to ask the factory staff on forthcoming bike tests, post your questions here

159

10180
Link Indexr
by lanisaiah6
1 day 3 hours ago

102

2084
Gsx1250fa mods
by bobashabiniu
34 min 59 sec ago

46

959
Captain ...
by CCM
30/07/2014 - 16:53

19

123
Which first ...
by jitin25
29/01/2014 - 07:11

15

142
Piaggio BV350
by harps
26/07/2013 - 11:29

Just to solicit some ideas from the faithful followers as to what might constitute a good format and location for a memorial run.

3

28
Silverstone ...
by malauder
03/06/2013 - 12:55
Forum Contains New Posts

Forum Contains No New Posts

Forum is Locked
Donate to the Kevin Ash Fund
Kevin's funeral was held on Thursday 28th February and was well attended by family, friends and colleagues.
The Telegraph has very kindly established The Telegraph Kevin Ash Fund to assist with the education of Kevin's three daughters.
The Telegraph can only accept cheques and Postal Orders in Sterling. If you'd like to make a donation but you can't send a cheque or Postal Order then you might consider using PayPal, which will accept other methods of payment. A small percentage (about 3.4%) will be retained by PayPal for the service.
Kevin's family have been touched by the generosity and messages of support from people using the website and would like to express their gratitude to those who have contributed in any way.
The donations keep coming in, thank you so much, and the family especially like it when you leave a message.
NEWS...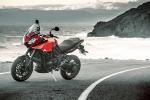 * TRIUMPH TIGER SPORT
The Tiger gets a single-sided swingarm and another 10bhp!...(more)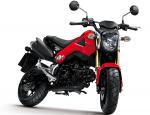 * HONDA MSX125
Honda announces a spiritual successor to the iconic Monkey Bike!...(more)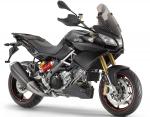 * APRILIA CAPONORD
At last Aprilia goes for the GS too......(more)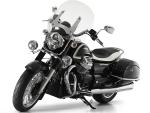 * GUZZI CALIFORNIA 1400
Italy's biggest ever V-twin for the all-new Guzzi...(more)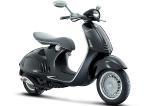 * VESPA 946 FIRST PIC
Sleek new Vespa 125 based on last year's concept bike...(more)