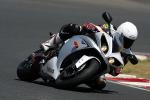 By Piotr Surowiec
Pictures: Paul Barshon





Piotr is publisher and editor of Poland's fastest growing magazine, WMC, (you can see and hear him circulating the R1 around Eastern Creek on here, and you don't have to speak Polish for that...). And as if he wasn't busy enough with that, he's also building a race track! This is not some two-bit, backwater circuit either but a major venue designed to stage international meetings – I'll be writing about its design and construction later this year.



For quite some time there wasn't anything really exciting going on in the four-cylinder superbike world. Between 2002 and 2006 the bikes were getting minor updates that barely justified calling them new. Then in December 2007 Honda invited us to Qatar to ride the 08 Fireblade: at last a truly radical and beautiful machine in a class that had been lacking originality. The phenomenal redesign of the Fireblade's chassis turned it into a bike with sublime handling, so much so I didn't think any of the other Japanese would be able to narrow the gap for quite some time. Then during 2008 Yamaha claimed its new R1 would have the heart of its MotoGP championship-winning M1, adrenalin-pumping 'Big Bang' crank and all. And d'you know what? It's true! The new R1 might look similar to the old but it has very little in common…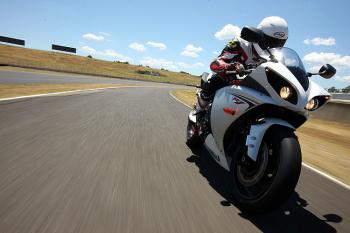 Click on image for galleryThe press launch was at Eastern Creek Raceway near Sydney, where a row of R1s waited in the pitlane complete with tyre warmers which, considering the blasting heat seemed completely unnecessary. Maybe looks aren't so important with sports bikes but the R1 did suffer more than the usual number of critical remarks when it was unveiled in Cologne last year. Most centred on the bulky exhaust pipes and ugly front fairing, and while those two bulbs bulging out front do make the R1 look like Wall-E The Robot, losing the lights' covers does make for useful weight loss where it matters. As for the exhaust, the bike's been shortened so to meet Euro 3 regulations the underseat silencers had to get fatter rather than longer. I wouldn't worry about that too much, as many future owners are going to swap them for something more fashionable, lighter and most likely made in Slovenia anyway.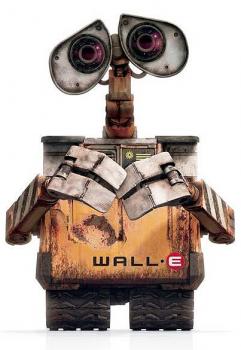 Even so, why keep the exhaust under the seat when mass centralisation rules these days? Apparently the new engine is placed very low in the chassis, so much so the engineers couldn't squeeze the exhaust underneath. The wheelbase was reduced by 0.2in (5mm) and we have a completely new frame with increased vertical stiffness. Having said that Yamaha used more elements in the main section of the frame to make it slightly less rigid laterally to increase the feeling when the bike's on its ear and you need to accelerate. The suspension is also all new: the rebound and compression damping functions of the forks are separated, with the left fork equipped with the compression damping valves and the right one fitted with the rebound damping valves. This system offers a number of advantages, including the simplification of the valve design and a reduction in the oil flow rate, which minimises cavitation and foaming especially during rapid successive strokes. Adjustment is easier too.

Separating the damping functions has also enabled Yamaha's engineers to increase the diameter (and hence the volume) of the internal chambers which helps to reduce pressure changes, while feedback and damper response of the rear shock are claimed to be improved by the use of a new pillow-type ball joint in the rear shock. A hydraulic adjuster is fitted too.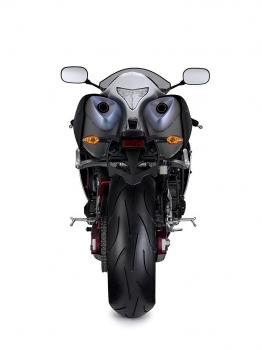 You can read about the cross plane crank theory here, but the new engine has another trick up its sleeve, as it works in three modes. You always have access to full power in each of them but you can choose from three different power delivery characteristics. In standard C mode you get quite moderate gains at low and early mid revs. B mode offers you a far more linier power increase and A model offers you... hell! According to the Yamaha's graphs you should be getting the full force of Big Bang the instant you twist the throttle so, obviously as far as I was concerned, option A was King...

Start the engine and something else is immediately obvious: this is first ever R1 you'll recognize with your eyes shut. It sounds like nothing you've heard before, unless you were ever close to Rossi's M1. You'd be convinced it's a V4 or even a even a V-twin. The real shock however comes when you turn that throttle: the motor revs up so devastatingly fast you'd swear the engineers have eliminated not just the inertial torque, but all the inertia of every internal component!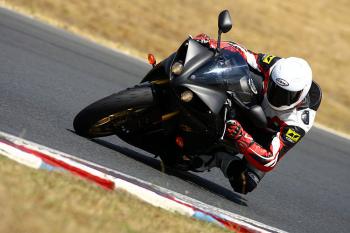 The R1 is astonishing, a wild bike which is all about corner exit. Its ability to blast out of a turn on full lean leaves the direct competition far behind. It's nothing like the old model, in fact the only thing they have in common is the letter R on the fairing. The power you can unleash at the twist of the throttle is gargantuan, and to date there hasn't been a production parallel-four engine with the ability to pull so strongly at such low revs. And no production engine offers a more direct feeling between the throttle and the back wheel: it makes you feel like Valentino... I mean, you're right over at the apex, you open the throttle and as soon as you feel a slide, keep the throttle steady and pick the bike up as it turns towards the exit. More rubber comes in contact with the ground, traction's regained, you open the throttle more and the slide comes again. Highside? No mate! It makes you laugh out loud, there's so much feeling through the twistgrip.

It's so different to other fours you have to put this down to the cross plane crank. If you wondered whether a normal every day rider rather than a MotoGP legend like Rossi would be able to tell the difference... yes you can! The changes to the frame help as well, I'm sure, as you can enjoy a very effective stream of information coming from the chassis during acceleration. After just four laps the bike was sliding silly though, and it became apparent that something wasn't right - in these temperatures the new R1 was way too much for road tyres to handle. And when I saw Wayne Gardner eating dust on the entry to turn two, I decided: time to pull in.


Yamaha scheduled two sessions on road tyres and standard settings and in the 40 degrees C temperatures it took about two seconds for the Michelin Pilot Power rubber to heat up. The only way to survive was to switch to mode B. The less aggressive power delivery didn't result in miracles but it was a definite improvement: the engine characteristics felt more like Honda's Fireblade and in this intense heat made it possible to ride more smoothly, and importantly, maintaining grip at the bottom of the rev range. Still, once you were past 8-9,000rpm, slides were pretty much inevitable. Once I got to know Eastern Creek better my riding was getting smoother and I could pay more attention to what the chassis was doing. On standard settings there is a huge improvement to the rear shock: on the old model as stock it was almost impossible to recognise the difference between a slide and the bike just getting a bit bouncy. Now you can enjoy a much more precise communication. The forks of course as stock were set up far too soft for quick track riding, making the bike unstable as the brakes were eased off in corner entry. The only pay off here was a really rapid turn in. For quick road riding though these settings should be absolutely spot on and offer the right balance of stiffness and ability to absorb bumps.


On race rubber it's a different story. The change in grip is dramatic so it's back to mode A, and the bike responds beautifully to mid-corner throttle action: now, instead of getting sideways, the bike just lifts the front and shakes its head, although as the pace increases straight line instability starts to be an issue. Even a bump at the end of the straight caused some misbehaviour, so a good quality steering dumper should be high on your list of modifications. Although the chassis has improved, in its production form it's a long way behind what engine has to offer, with nothing like subtle effectiveness of the Fireblade. The biggest problem I had was lack of feeling from the forks. Most times I would break deep into the corners knowing that I could, rather than actually feeling that I could – it was more on trust than tactility. Increasing the rebound damping improved stability on corner entry but it never matched the sweetness offered by Honda. The brakes were disappointing too, with less feeling and stopping power, although the high temperatures of the test might have had some influence here. Finally, ground clearance: you do have the option to mount the footpegs higher but for some reason, on our bikes Yamaha chose not to do so, and as a result in the last session they were buried deep in the ground at almost every corner.

I never thought that I could be so surprised by a new bike. 'Surprise' doesn't do it justice: that bike left me speechless for hours and when I finally started talking I wouldn't shut up. And it's all down to the engine, it really is that good.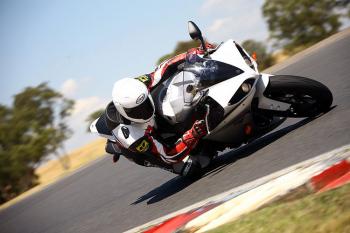 So where does it leave the competition? We haven't ridden the new K9 GSX-R1000 yet, and although Suzuki can spring some surprises there doesn't look to be anything especially radical about the bike yet. As for my beloved Fireblade and its sublime handling, Honda can take those phenomenal riding characteristics, hang 'em over its bed and start crying now. It's just not enough to make up for that cross plane engine…

Which means the R1 will change the reasons people choose a superbike. Until now it was pretty much the quickest on the track will get the most sales, rightly or wrongly. The R1 might not be the quickest because its chassis isn't a match for the Honda's, but how much does that matter to you? The engine is just so damned exciting, and if you're buying for thrills then the R1 is peerless.

£10,000 on the road.

Contact: Yamaha Motor UK, 01932 358000

www.yamaha-motor.co.uk

UK Yamaha R1 forum, www.r1forum.co.uk
UK Yamaha R1 forum, www.yzf1000-r1.co.uk
US Yamaha owners forum, www.yamahaclub.com

Related Technical Feature:
* The Cross-Plane Crank


Specifications
Thu, 23/07/2009 - 13:54
#1
I cannot wait to flog one of these new R1s. I used to race a fully sorted 2002 R1, and that bike's handling was the 'bee's knees' in my eyes.
I'll be looking for one of these bikes within the next year or so. Hopefully I find one that has been race prepped with all the proper kit.
Although it is on the ugly side, the engine's characteristics should make this a great track bike. I need to start saving my pennies, I guess. Man, do I ever miss my old R1!
Wed, 05/08/2009 - 13:27
#2
kevash
Offline
I'm getting an R1 test bike in a couple of weeks which I'll be using on the road to see how it copes with everyday riding. If I can get it out on the track too I will but I'm more interested in what it's like as an ownership proposition, and also to investigate why some magazines rate it as the best superbike while others have said it's the worst! I'll be speaking to various journalists to try and find out exactly why they like or dislike it and seeing if I can find those same characteristics myself. It's something of a mystery with this bike why opinions have been varying so much.
Thu, 06/12/2012 - 21:30
#3
The link to the R1forum UK above is no longer active, everyone is going to www.rtuna.co.uk instead.
Recent comments
In HONDA NC700X, kharli wrote:

In HONDA NC700X, kharli wrote:

In HONDA NC700X, Grump wrote:

In HONDA NC700X, kharli wrote:

In Lest we forget..., Captain Scarlet wrote:

In Captain Scarlet's next bike, malauder wrote:

In Captain Scarlet's next bike, Captain Scarlet wrote:

In Benelli 750 SEI, CCM wrote:

In Benelli 750 SEI, Gekom57 wrote:

In Benelli 750 SEI, Gekom57 wrote:

In Captain Scarlet's next bike, Grump wrote:

In Captain Scarlet's next bike, Navy Boy wrote:

In Captain Scarlet's next bike, Captain Scarlet wrote:

In Captain Scarlet's next bike, Grump wrote:

In HONDA NC700X, Grump wrote:

In Lest we forget..., Navy Boy wrote:

In Lest we forget..., unconventional rebel wrote:

In Captain Scarlet's next bike, unconventional rebel wrote:

In HONDA NC700X, unconventional rebel wrote:

In Lest we forget..., davvy wrote:
Donate to the Kevin Ash Fund
Kevin's funeral was held on Thursday 28th February 2013 and was well attended by family, friends and colleagues.
The Telegraph has very kindly established The Telegraph Kevin Ash Fund to assist with the education of Kevin's three daughters.
If you'd like to make a donation then you can use the PayPal 'Donate' button below which will allow you to donate from your PayPal account, or via credit or debit card. A small percentage (about 3.4%) will be retained by PayPal for the service.
Kevin's family have been touched by the generosity and messages of support from people using the website and would like to express their gratitude to those who have contributed in any way.
The donations keep coming in, thank you so much, and the family especially like it when you leave a message.