Pictures: Caroline Quanjer, Gary Fleshman, Kevin Ash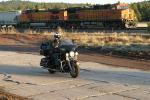 Back in the 1980s a friend and I were thumbing through an American motorcycle magazine when we saw a picture that`s stayed with me ever since.
It showed a derelict filling station, oxidised Phillips 66 shield dangling by one corner, a single, rusting fuel pump at the side of an overgrown concrete road, its abandoned status confirmed by tumbleweed, and a few yards along, a 1940s Ford, nose down in a ditch with a row of bullet holes spattered along its decaying flank.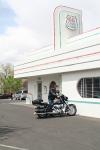 The start... my start... in Route 66 diner, AlbuquerqueThis was Route 66, and this most evocative, atmospheric of images fired up my interest in what is one of the world`s most famous roads. I`ve read The Grapes of Wrath and know of the desperate migrations and awful consequences of the mass movements west from the farming states` rain-starved dustbowls, I know how the road enabled cash-rich soldiers returning from San Diego and World War 2 to head north to Los Angeles car dealers then drive their newly-bought automobiles home eastwards again to families they`d not seen for years, and the many more legends that have grown up around the 2,500 mile (4,000km) artery connecting Chicago to Los Angeles.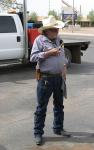 Texan Jake Dean, used to run a Cushman 500, almost all miles covered on Route 66. Note gun and missing finger (possibly related...).I wasn`t sure I wanted to go. I`ve had problems with meeting my heroes: some have been fine, but others were awful, from an especially obnoxious racer to the Laverda Jota, and my concern was that I`d find a trail of commercialised tat strung across the United States, no sign of authenticity or history, and my illusions would be shattered.
Route 66 though is the aspirational motorcycle journey for many riders throughout the world, that once-in-a-lifetime epic trip that we should all make before we depart this earth. That`s the case for me as an individual, and as a biking writer there`s almost an obligation to see what it`s about. If it`s a fake and a disappointment, then I should write about that.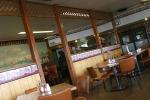 Typical diner, old style interior, a little shabby, mostly Mexican food, mysterious customer...There is, of course, only one way to do it: not just by bike, but by Harley-Davidson, which along with Coca Cola and Route 66 itself are ironic symbols of the superficially brash and throwaway American culture, ironic because all three are historic and enduring. Coke was invented in the 1890s, Harley is more than a century old and Route 66 became official in 1926. It went on to earn its place in history where other trans-US highways such as the Lincoln and Dixie didn`t, because it was designed to link communities along the way rather than bypass them. Thus it became about the people, and through those migrations to California, it became the literal symbol of the road-to-opportunity spirit which underpins US culture.
It was going to have to be good to meet my expectations, and boy, that`s exactly what it is. I had a choice: I could ride the full route from Illinois to California, doing lots of miles each day, as life`s busy right now and I can`t afford the two weeks away you need. Or I could ride half of it in six days taking pictures, speaking with people, looking for hidden gems... I decided I`d rather cover less ground and see and learn much more, so I rode the western section of the route, from Albuquerque in New Mexico to Los Angeles, a relatively relaxed (I thought...) 200 miles (300km) a day.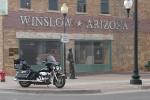 Standing on corner in Winslow Arizona. From the Eagles song... okay, tacky, but pretty well done, the whole scene at the back is painted.The trip was organised by Harley-Davidson Authorised Tours, with the details looked after by UK authorised tour agent Orange & Black, and you`ll expect me to say they`re good, so I won`t do just that, I`ll tell you why they`re good. First, the trips are not done to a tight budget - you pay more than with some other operators, but personally I wouldn`t want to skimp on a trip like this, it`s too special.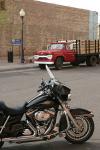 There was even a real red Ford... Wimslow was also notable as one of the few towns which Route 66 passed right through.You get better quality hotels, all pre-booked, and the rental bikes are guaranteed to have less than 18,000 miles (29,000km) on them - most will be a lot less - but the two most important factors are tour numbers and knowledge. On the Harley tours there are no more than 15 bikes - I heard of some operators who try to get up to 50 across in one go, can you imagine how long the refuelling alone takes? As for the small and often most interesting places, they simply have to miss them out because the numbers are too big. Most too take you away from 66 to sightsee Las Vegas - don`t do that, Vegas is nothing to do with 66, and you`ll miss the Oatman section of the route, which has some of the best riding and scenery of the whole trip.
Second is the guide. Mine was Gary `Bear` Fleshman, whose knowledge not just of Route 66 but everything else too is encyclopaedic. Without him we`d have missed a host of fabulous, fascinating and intriguing sights and details. He`s great company too. I say `we` because my wife came along - this is definitely an experience to share, and worth investing in a rider-pillion intercom for. Harley Tours choose their guides carefully and insist on higher levels of experience than most other tours, and on a journey so rich in interest, this is a must.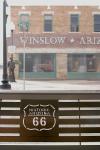 With Gary`s help I met my hero - or heroine, this is the Mother Road after all - and discovered that authenticity I was seeking even in places I`d least expect it, such as souvenir shops in New Mexico. These don`t look promising when you`re worried Route 66 might have fallen victim to commercialism and exploitation, so go talk to the people inside and you discover these are not corporate, cynical, profit-making machines churning out Chinese-made trinkets but the sole source of income for families of Navajo Indians living on the reservation beside the route. And those people have been around for a lot longer than Route 66...
Like many businesses along the road they`re struggling now, as traffic has reduced noticeably since the hikes in fuel prices in the last three years. But all make an observation that really surprised me: tourists riding and driving the route are almost all foreign, mostly Germans, British, Australian, Japanese and other Europeans. Americans seem to care little about it, maybe because they have a different sense of history, maybe because it`s in their own back yard, and some suggested it`s because Americans have not had their culture, way of life or sense of identity threatened as so many others have, hence the real value of their history isn`t appreciated or realised.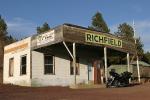 Pine Breeze gas station, now abandoned, used in Easy Riders (man turns round `No Vacancy` sign in the door to keep them out).This could explain the lack of commercialism, but it`s also a reason for the decay on the route: 90 per cent of the motels which once served travellers were gone by the 1990s, often simply abandoned, which means there are plenty to poke around today.
The authenticity was there in the obvious too, once I`d found with Gary`s help some old sections of the original road, the resilient Portland cement blocks still rideable on my hired Electra Glide, despite being old enough to have carried Ford Model Ts, F head Harleys, Excelsiors, Indians. The route is littered with old, abandoned cars too, some dating back to the 1930s and the time of the great migrations... maybe some failed their families then and have been ostracised ever since.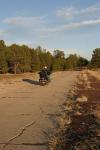 Old 1926 Portland cement surface original R66 near Bellemont Arizona. No longer in use.Or take a different spin and ride Route 66 for the extraordinary geology as much as the stories of the people, through some of the most breathtaking terrain in the world. Climb into Arizona from New Mexico`s deserts, mesas and disused uranium mines, not far from where the first atom bomb was exploded, up into Arizona where you have to divert 50 miles from Route 66 to see the Grand Canyon being cut ever deeper by the raging Colorado. Then down through the Mojave Desert, past ancient lava flows and the corpses of volcanos, massive meteor craters pockmarking planet Earth, the Petrified Forest with its fallen stone trees, the vast, striped sedimentary remains of displaced oceans, then finishing in Los Angeles where the remnants of 66 have disappeared as man has built frantically on the San Andreas fault, then kept his fingers crossed.
We diverted 50 miles from Route 66 at Williams, Arizona, to take in the numbingly vast spectacle which the Grand Canyon presents, as countless travellers have done before us. There were moving moments too We found one crumbling hairpin on a disused section, an array of crosses randomly decorating the hillside below, many maintained to this day by the relatives who lost a father, son, daughter, cousin, here decades ago. Often it was miners driving home late at night, road barely lit by weak 1930s headlights, who wouldn`t see the hairpin before the blackness of the abyss beyond until it was too late for their crude cars` feeble brakes, and they`d plunge to mangled deaths over the edge. It`s all still there, the debris of the ancient wrecks, even the scores on the rocks where bouncing axles gouged the ground desperately clawing to stay on the road.
A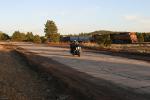 s for the bike, going solo I`d have chosen a Road King for its manageability and sixties styling cool, but I was two-up so we used an Electra Glide, itself an American icon and possibly the most famous motorcycle model in the world - perfect for the most famous road in the world. It`s more comfortable and it has more space for luggage than the Road King, although surprisingly not enough for two as the panniers are particularly narrow and small. But that`s not a problem on the regular tours as a support vehicle carries the bulk of your luggage (as well as comprehensive extra equipment and even a spare bike).
The Glide`s suspension is crudely damped too for a touring bike, let alone an £18,400 one. But the manner in which it lollops along with the engine thudding like a marathon runner`s heartbeat, just 2,500rpm at 70mph (112kph), fuel tank good for 250 miles (400km), is near-unique and the perfect motive companion on American roads.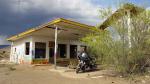 Abandoned gas station, one of many. The Whiting Brothers discovered that with just a little lumber from their father`s mill, they could easily construct a profitable gas station.But any motorcycle is better than a car, and not for blinkered, biker type reasons, it`s because you engage with the environment and the people in a far more intimate way. When it rains, you get wet, when the temperature drops, you get cold, and if those sound like reasons to take a car, they`re the opposite: modern riding gear protects you enough, but it means you feel the air and the weather rather than viewing it through a screen, understand what travellers before you went through and experience your surroundings instead of merely looking at them. Then there are the smells, from the moisture hungry lowland desert winds to the fresh pines and scented blooms as you climb to 7,000 feet (2,100m) on Arizona`s Kaibab Plateau, so magnificently scarred by the Grand Canyon.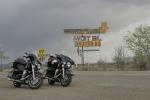 Originally founded in Saint John, Arizona in 1926, Whiting Brothers Station soon became a familiar sight all along Route 66 well as other areas in the Southwest.In a car? The waft of egg sandwiches and the coffee you bought at the last fuel stop... If you`re taking someone with you - and you should, this is something you have to share - then bear in mind, passengers on motorcycles don`t get travel sick, and not all Route 66 is ruler-straight highway bisecting vast scenery, some of it snakes and wriggles through difficult, fascinating topography. The rolling, wallowing Chevrolet of your fantasies is a vomit-inducing nightmare for your passenger, and in a car the world is an image through a screen. Want to chat about the things you`re riding past? Then get an intercom, there are several available with noise-cancelling microphones that let you speak clearly and easily.
The brothers continued to expand their very profitable empire, adding souvenir shops, cafés, and Whiting Brothers Motor Inns to many of their stations.People talk to motorcycle riders too. The bike`s the catalyst, especially a big Harley-Davidson, and few today are intimidated by their stereotypes, most see the mature visitors in sensible riding gear, not shut away in a glass and steel box but out there and accessible beside their motorcycle, and they`re keen to chat.
I met my hero and I wasn`t disillusioned. Quite the opposite, I had no idea that Route 66 would be such an intensely rich, rewarding and relentlessly entertaining experience. It`s expensive to do with the tours starting at £2,865 per person, but this is a once-in-a-lifetime experience and you shouldn`t be skimping. There are cheaper ways than Harley`s, but from what I`ve seen they`re also lesser ways. I don`t care what bike you ride the rest of the time, a Harley is the only one you should be riding on Route 66. And you should be riding Route 66.
My trip was a slice of a Harley-Davidson Authorised Tours brilliantly organised by David Grist of Orange & Black, Official Tour Operator for Harley-Davidson UK. Prices start at £2,845 per person fora guided tour. Just do it!
Additional Images: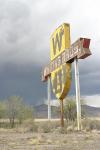 For years and years, the Whiting Brothers businesses were a staple along the Route.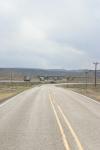 Shows the original route turning away from Interstate 40, which is what killed Route 66.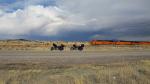 Arizona
Arizona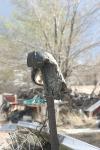 Arizona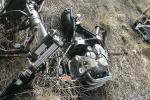 Arizona roadside scrapyard. Some bikes just aren`t up to it... No salt corrosion though.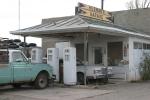 Roy T. Herman`s Garage and Service Station in Thoreau, new Mexico, was one of the oldest remaining on the Route, until it closed only a few years ago.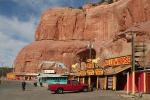 Yellowhorse Indian Market, Sanders, Arizona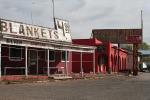 Yellowhorse Indian Market, Sanders, Arizona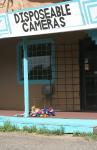 Yellowhorse Indian Market, Sanders, Arizona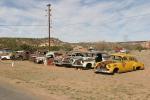 Just down from Yellowhorse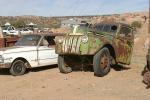 Just down from Yellowhorse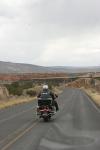 Leaving Sanders, Arizona on early routing of Route 66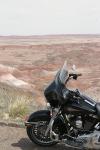 The Painted Desert in the Petrified Forest National Park, Arizona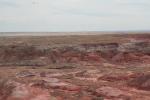 The Painted Desert in the Petrified Forest National Park, Arizona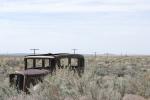 Original route is marked by the telegraph poles, but it`s so overgrown you can barely make out the road any more. I40 is in the distant background, you can the odd truck.
Indian Village Gift Shop might look like tacky commercialism but it supports a group of Navajo Indians, who live in the reservation in the hills behind. Gas station shows the pricing which has suffocated their trade in recent years.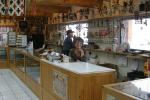 Inside the gift shop and business is thin.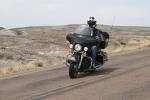 Diversion into Petrified Forest National Park, just off R66.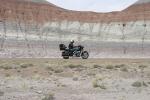 Diversion into Petrified Forest National Park, just off R66.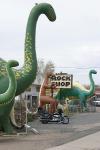 Shop selling pieces of petrified wood. And a row of dinosaurs...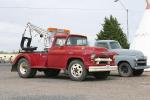 Wigwam Motel, and the truck that was the model for Mater the Tow Truck in the Cars movie.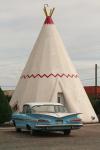 Wigwam Motel
The Grand Canyon. Well you`ve got to, it`s only 50 miles off Route 66.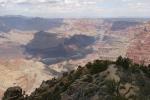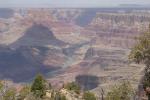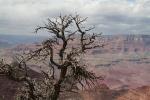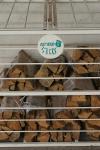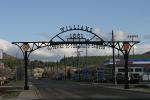 Williams, the last town to have its Route 66 section bypassed.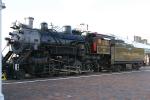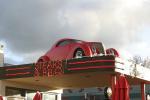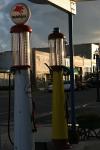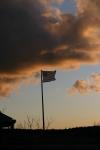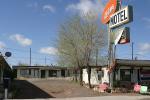 The fate of more than 90 per cent of motels on Route 66 since the 1980s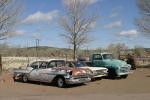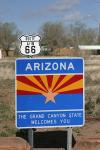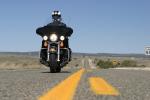 Arizona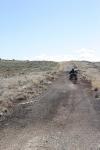 A stretch of original 1926 Route 66 just outside Seligman.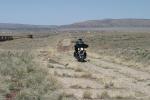 A stretch of original 1926 Route 66 just outside Seligman. Note how it aligns with the later routing at the crest of the second rise. The railroad runs alongside, as it does in many places.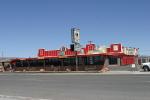 The very first Roadkill Café, in Seligman on Route 66.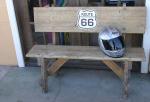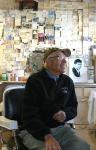 Angel Delgadillo, barber for decades in Seligman on Route 66, and the driving force behind the declaration of its Historic status in 1985. Known as the Guardian of Route 66.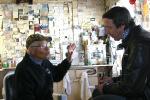 Angel Delgadillo and a journalist...
Heading west from Kingman, Arizona, there are many abandoned mines (in the hills behind), for silver, gold and other precious elements. Route 66 enabled them to operate, but as they were disused, so were many businesses on the route.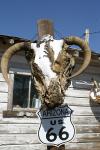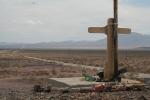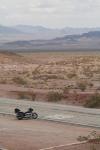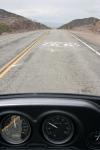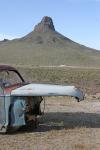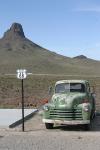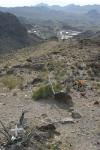 Tragic section of the 1926 route: mine workers returning late at night in poorly braked cars with ineffective lights would reach this hairpin bend from down the hill and be unable to stop. Scores of people died here, many crosses are still maintained.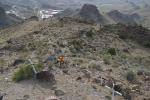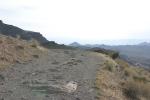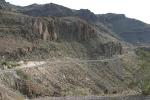 Stretch of road used in the film Easy Riders.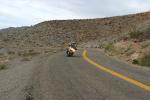 The Oatman section of the route - many tours miss this so the riders can see Las Vegas... what a waste, it`s some of the best road on Route 66 for a motorcycle!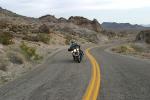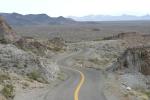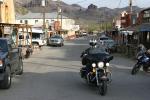 Oatman itself looks lie a wild west town, but that`s just how it is.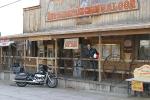 Hog has left a deposit on the road...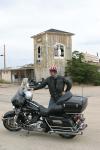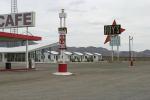 Roy`s gas station café, the cliché lonely gas stop in countless movies - it stands almost alone in the ghost town of Amboy, California in the Mojave Desert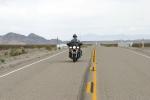 Riding into Amboy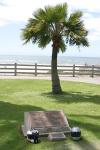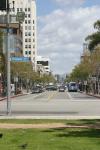 Most traces of the original route are long gone, but Santa Monica Boulevard is where it came to the Pacific Ocean.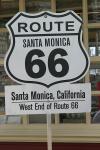 Recent comments
In HONDA NC700X, kharli wrote:

In HONDA NC700X, kharli wrote:

In HONDA NC700X, Grump wrote:

In HONDA NC700X, kharli wrote:

In Lest we forget..., Captain Scarlet wrote:

In Captain Scarlet's next bike, malauder wrote:

In Captain Scarlet's next bike, Captain Scarlet wrote:

In Benelli 750 SEI, CCM wrote:

In Benelli 750 SEI, Gekom57 wrote:

In Benelli 750 SEI, Gekom57 wrote:

In Captain Scarlet's next bike, Grump wrote:

In Captain Scarlet's next bike, Navy Boy wrote:

In Captain Scarlet's next bike, Captain Scarlet wrote:

In Captain Scarlet's next bike, Grump wrote:

In HONDA NC700X, Grump wrote:

In Lest we forget..., Navy Boy wrote:

In Lest we forget..., unconventional rebel wrote:

In Captain Scarlet's next bike, unconventional rebel wrote:

In HONDA NC700X, unconventional rebel wrote:

In Lest we forget..., davvy wrote:
Donate to the Kevin Ash Fund
Kevin's funeral was held on Thursday 28th February 2013 and was well attended by family, friends and colleagues.
The Telegraph has very kindly established The Telegraph Kevin Ash Fund to assist with the education of Kevin's three daughters.
If you'd like to make a donation then you can use the PayPal 'Donate' button below which will allow you to donate from your PayPal account, or via credit or debit card. A small percentage (about 3.4%) will be retained by PayPal for the service.
Kevin's family have been touched by the generosity and messages of support from people using the website and would like to express their gratitude to those who have contributed in any way.
The donations keep coming in, thank you so much, and the family especially like it when you leave a message.