Spyder Club Offer
By Spyder Club: Big Savings! - 12/10/2012
There are still places available on the fabulous Spyder Club Andalucia November Tour!
Try out some of the best motorcycles in the world on some of the most exciting roads in the world! And tell Spyder Club that Ashonbikes sent you to get a 10 per cent discount - save £138 per person!
Click here for full details of this dream trip!
Or book any other Spyder Club Tour and Ashonbikes.com will save you 10 per cent, with potential savings of hundreds of pounds!
Thinking of joining Spyder Club? Then mention Ashobikes to get a bonus 2 days, 200 miles and 52 points!
Read more below, or click here to find out more about the UK's best bike share club!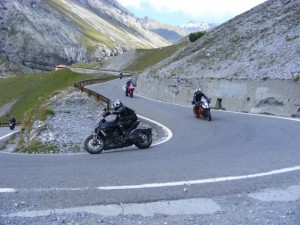 The Trips
Spyder Club has been organising fly ride trips for club members and like-minded non-members to come and play on its fleet of fantastic motorcycles in Andalucia, southern Spain, since February 2009. Simply, the trips were aimed at motorcycle enthusiasts wanting to get their two wheeled kicks in the middle of winter, struggling with time, without being away from home and work for too long!
Spyder Club member and trip guest Paul S explains: 'It's easy, I book a flight, arrive at Malaga airport and that's where my planning ends. For the next four days I just need to enjoy the company of my fellow guests and ride lots of awesome motorcycles on stunning roads!'
Spyder Club's Lizzi explains: 'It's a trip a lot of our members do each year as many of them don't ride during winter, so coming to Spain allows them to start their season early. It's started a whole new aspect to Spyder Club as we now run trips wherever our members wish to go, as long as we can get the bikes there, we'll go!'
Spyder Club has run several tours to the Swiss Alps, it's heading to Provence for a second time and added to the calendar for 2013 is a trip to the Isle of Man TT - definitely one for the bucket list.
Spyder Club trips are easy: the bikes are there waiting for you with a guide, ready to head out on the roads you really want to ride. Accommodation is all booked, insurance is included and a support van is present throughout - you don't even have to carry your luggage!
Receive a 10% discount when booking a Spyder Club trip through ashonbikes.com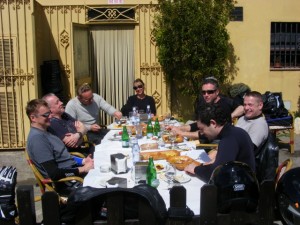 The Club
Spyder Club runs a fleet of somoe of the world's most desirable motorcycles that, in return for an annual fee, can be delivered to your door, ready to ride, with insurance and all the boring and costly associated ownership costs fully taken care of. Members are provided with an account of days, points and miles that they use up over a year, depending on how much they want to ride.
Member Adam K says: 'I like Spyder Club for the ability to access a wide range of bikes whenever I want. I'm unlikely to own even one of the bikes - I can't really justify a sports bike for commuting - and my wife would not be keen on a garage full of them. At most I might own one of the club bikes, but then if you want to try another model you either take a test ride, which is short at best, or you have to change your bike. If you don't like the new one, too bad! You also lose money every time you change. The club offers me the chance to ride some amazing machines and experience the thrill of ownership without all the hassles of storage, maintenance and insurance.'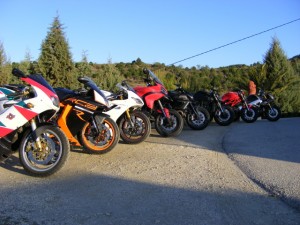 Spyder Club has owned more than 45 bikes and the fleet is regularly updated, providing the chance to ride some stunning machines at a fraction of the cost of owning just one of them.
Spyder Club is also very much a club, with a great group of members who enjoy events including track days, ride outs, experience days and parties together.
Receive an additional 2 days, 200 miles and 52 points when joining Spyder Club through Ashonbikes.com for your first year's membership.
Donate to the Kevin Ash Fund
Kevin's funeral was held on Thursday 28th February 2013 and was well attended by family, friends and colleagues.
The Telegraph has very kindly established The Telegraph Kevin Ash Fund to assist with the education of Kevin's three daughters.
If you'd like to make a donation then you can use the PayPal 'Donate' button below which will allow you to donate from your PayPal account, or via credit or debit card. A small percentage (about 3.4%) will be retained by PayPal for the service.
Kevin's family have been touched by the generosity and messages of support from people using the website and would like to express their gratitude to those who have contributed in any way.
The donations keep coming in, thank you so much, and the family especially like it when you leave a message.