Rossi Signs for Yamaha
By Kevin Ash - 25/09/2012
Valentino Rossi is leaving Ducati for another two years with Yamaha, both factories have confirmed.
The news means Yamaha is running both Rossi and Jorge Lorenzo for the 2013 and 2014 seasons side by side. Lin Jarvis, managing director of Yamaha Racing said: "In doing so we have been able to put together the strongest possible team to challenge for victories and to promote the Yamaha brand.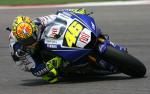 "We have run this 'super team' together in 2008, 2009 and 2010 and during that time we achieved the 'triple crown' titles with Rider, Manufacturer and Team World Championship victories for three consecutive years.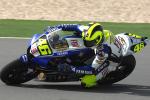 "The target for the future is obvious and we will do our utmost to achieve our goals. I have no doubt that with the experience, knowledge, skills and speed of these two great champion riders we will be able to challenge for many race wins and for the 2013 and 2014 World Championship titles."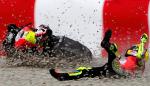 As for Ducati, this is clearly a sad end to what's been an enormously disappointing two seasons, not just for the lack of track success but because the Borgo Panigale factory appears no closer to understanding why its bikes were so successful in the hands of Australian Casey Stoner but have been a poisoned chalice to every other rider.
With Nicky Hayden signed up for 2013 and the factory Yamaha place taken, the question now is who will join the American in the Italian team, with leading contenders including our own Cal Crutchlow.
Donate to the Kevin Ash Fund
Kevin's funeral was held on Thursday 28th February 2013 and was well attended by family, friends and colleagues.
The Telegraph has very kindly established The Telegraph Kevin Ash Fund to assist with the education of Kevin's three daughters.
If you'd like to make a donation then you can use the PayPal 'Donate' button below which will allow you to donate from your PayPal account, or via credit or debit card. A small percentage (about 3.4%) will be retained by PayPal for the service.
Kevin's family have been touched by the generosity and messages of support from people using the website and would like to express their gratitude to those who have contributed in any way.
The donations keep coming in, thank you so much, and the family especially like it when you leave a message.