Paul Smart Dinner
By Kevin Ash - 13/05/2011
Ducati legend Paul Smart is hosting a dinner for 10 guests at a Scottish hotel on May 17.
The Ducati race legend is credited with winning one of the greatest races of the 20th century when he and teammate Bruno Spaggiari came first and second at the Imola 200 in 1972, beating all the established stars and teams on Ducati's first ever race with its then new V-twin machines.
Read the full story here: Race of the Century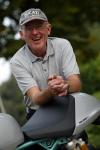 Smart will be speaking at the event about the race, his career and recounting stories about his brother-in-law Barry Sheene, but first he'll be leading a ride out on the roads of the West Highlands.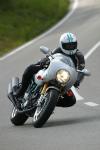 The 10 tickets cost £185 each and include bed and breakfast, pre-dinner drinks, a three course meal with wine and lunch the following day.
Contact 01445 720252, info@ledgowanlodge.co.uk
Donate to the Kevin Ash Fund
Kevin's funeral was held on Thursday 28th February 2013 and was well attended by family, friends and colleagues.
The Telegraph has very kindly established The Telegraph Kevin Ash Fund to assist with the education of Kevin's three daughters.
If you'd like to make a donation then you can use the PayPal 'Donate' button below which will allow you to donate from your PayPal account, or via credit or debit card. A small percentage (about 3.4%) will be retained by PayPal for the service.
Kevin's family have been touched by the generosity and messages of support from people using the website and would like to express their gratitude to those who have contributed in any way.
The donations keep coming in, thank you so much, and the family especially like it when you leave a message.