Honda New Model Prices
By Kevin Ash - 16/05/2011
Honda has announced prices for three of its new 2011 models, and two of them are surprisingly competitive!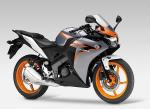 The restyled CBR125R with its new injection and exhaust systems is on sale now at £3,170 on the road, a huge £1,149 saving compared with Yamaha's £4,319 YZF125R.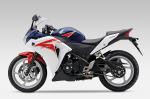 The new CBR250R meanwhile is priced at £3,688 on the road, almost £1,000 cheaper than the Kawasaki 250 Ninja, which comes in at £4,637, and less than £300 more than Yamaha's utility YBR250.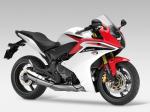 The CBR600F is less appealing at £7,055 as this is undercut by Suzuki's direct rival the GSX650F at £6,390, which also benefits from a 50cc advantage. But in the 600cc class generally the Honda is still at the bottom end of the price range.
Donate to the Kevin Ash Fund
Kevin's funeral was held on Thursday 28th February 2013 and was well attended by family, friends and colleagues.
The Telegraph has very kindly established The Telegraph Kevin Ash Fund to assist with the education of Kevin's three daughters.
If you'd like to make a donation then you can use the PayPal 'Donate' button below which will allow you to donate from your PayPal account, or via credit or debit card. A small percentage (about 3.4%) will be retained by PayPal for the service.
Kevin's family have been touched by the generosity and messages of support from people using the website and would like to express their gratitude to those who have contributed in any way.
The donations keep coming in, thank you so much, and the family especially like it when you leave a message.