Ducati Panigale 1199 Engine News
By Kevin Ash - 25/09/2012
Ducati's new 1199 Panigale superbike will be powered by the most extreme engine ever seen in a production motorcycle.
Technical details have been released of the all-new, 90-degree V-twin motor which will not only provide the bike's motive force but also constitute the core element of the monocoque chassis. The lengths Ducati has gone to in order to produce huge power and exceptionally light weight are unprecedented.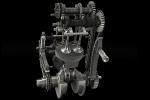 The output of 192bhp (195PS, 143.5kW) at 10,750rpm is a match for Kawasaki's four-cylinder ZX-10R and slightly higher than the claimed figures for BMW's benchmark S1000RR, yet this is achieved with a twin-cylinder engine, which engineering convention says should not produce as much power as a four.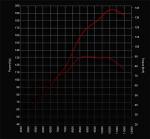 The peak torque figure is a massive 97.6lb.ft (13.5kgm, 132.4Nm) at 9,000rpm, a huge 14.6lb.ft (2kgm, 19.8Nm) more than the S1000RR.
For a full and detailed technical appraisal and more pictures, see Ducati Panigale Engine Tech.
Donate to the Kevin Ash Fund
Kevin's funeral was held on Thursday 28th February 2013 and was well attended by family, friends and colleagues.
The Telegraph has very kindly established The Telegraph Kevin Ash Fund to assist with the education of Kevin's three daughters.
If you'd like to make a donation then you can use the PayPal 'Donate' button below which will allow you to donate from your PayPal account, or via credit or debit card. A small percentage (about 3.4%) will be retained by PayPal for the service.
Kevin's family have been touched by the generosity and messages of support from people using the website and would like to express their gratitude to those who have contributed in any way.
The donations keep coming in, thank you so much, and the family especially like it when you leave a message.