Audi Ducati Scooter
By Kevin Ash - 25/09/2012
The acquisition of Ducati by Audi is officially a done deal, and the process was completed through Audi-owned Lamborghini.
Audi CEO Rupert Stadler has been appointed as President of the Board of Ducati while former CEO Gabriele Del Torchio and general manager Claudio Domenicali are Members of the Board with two Audi directors.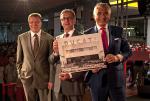 Del Torchio has also been appointed CEO of Ducati Motor Holding, and in a move designed to make full use of his expertise, he has also been appointed to the Board of Directors of Lamborghini. Sounds like a company car upgrade is on the way...
Meanwhile, Autocar magazine is reporting that Audi is airing an intention to produce a two wheeler bearing the Audi badge. The company is emphasising this would not be a rebranded Ducati, and it looks likely that it could be a BMW-rivalling scooter.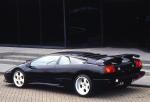 This opens up the intriguing possibility of a revival of Ducati's single-cylinder Supermono engine. In the 1990s Ducati was considering the creation of a maxi-scooter with this as a possible power unit, and the configuration is certainly well-suited to maxi-scooter use with its laid down single cylinder. Vibration is dealt with by an ingenious counterbalance system using a slave conrod and dummy piston at 90 degrees to the cylinder, reproducing the smooth balance of a Ducati V-twin.
This would provide the strong link with Ducati technology which Audi needs to justify its purchase of the company and broaden the front of the battle with BMW. An Audi scooter would likely use twin-clutch auto transmission technology as this was pioneered by the VW Group.
A high economy scooter would also help Audi achieve lower average emissions and economy figures across its range of vehicles, an important factor in the US market in particular.
Donate to the Kevin Ash Fund
Kevin's funeral was held on Thursday 28th February 2013 and was well attended by family, friends and colleagues.
The Telegraph has very kindly established The Telegraph Kevin Ash Fund to assist with the education of Kevin's three daughters.
If you'd like to make a donation then you can use the PayPal 'Donate' button below which will allow you to donate from your PayPal account, or via credit or debit card. A small percentage (about 3.4%) will be retained by PayPal for the service.
Kevin's family have been touched by the generosity and messages of support from people using the website and would like to express their gratitude to those who have contributed in any way.
The donations keep coming in, thank you so much, and the family especially like it when you leave a message.