Audi buys Ducati
By Kevin Ash - 25/09/2012
Audi has bought Ducati, as expected, in a deal which has cost the car manufacturer £708 million (€860 million, US$1130 million) plus responsibility for Ducati's liabilities, thought to be around £150 million (€180 million, US$240 million).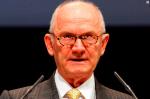 The deal appears to be mostly to appease the personal ambition of Volkswagen Group (VAG) chairman Ferdinand Piech than for any great advantage to Audi, as he has often spoken of his regret at not snapping up the Italian factory when it was put up for sale by the Italian government in 1984.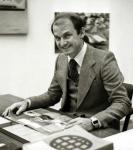 Instead, it was bought and saved from extinction by the Castiglioni brothers, founders of Cagiva.
With its 40,000 unit output, Ducati is small even in the motorcycle world, let alone in comparison with the major car factories, but it has a disproportionately high profile and very strong image which could reflect usefully on Audi's car division, especially as Audi is in direct competition with BMW, which benefits in marketing terms from having both car and motorcycle divisions. Ducati is unlikely to lose Audi money anyway, and VAG does have a strong record of reviving specialist brands such as Bentley and Lamborghini, so at worst the deal is unlikely to harm Audi.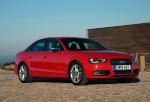 There seems to be little possible benefit in an exchange of technology, although with increasing emphasis on fuel economy even among high performance bikes, Ducati is likely to benefit from Audi know-how, and also its quality and production regime. In the other direction it's unclear what Ducati might have to offer to Audi, although intriguingly its expertise in desmodromic valve operation could prove useful as this has both performance and economy benefits.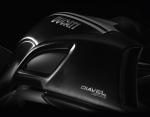 It's not yet clear what will happen to Ducati's marketing relationship with AMG, the Mercedes car performance arm, but this is very unlikely to last in the medium or long term, beyond existing contracts, and could well be cut short before then.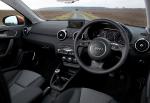 VAG meanwhile is cash rich and will be able to invest large sums in Ducati, whose future appears to have been secured by the deal, especially as VAG has shown it's capable of understanding and respecting the values of the various brands it holds.
Donate to the Kevin Ash Fund
Kevin's funeral was held on Thursday 28th February 2013 and was well attended by family, friends and colleagues.
The Telegraph has very kindly established The Telegraph Kevin Ash Fund to assist with the education of Kevin's three daughters.
If you'd like to make a donation then you can use the PayPal 'Donate' button below which will allow you to donate from your PayPal account, or via credit or debit card. A small percentage (about 3.4%) will be retained by PayPal for the service.
Kevin's family have been touched by the generosity and messages of support from people using the website and would like to express their gratitude to those who have contributed in any way.
The donations keep coming in, thank you so much, and the family especially like it when you leave a message.