Last weeks MCN had an article about the new water cooled Harleys complete with diagrams of the new system. I mentioned this over on HD Forum (Touring) and was accused of rumour mongering and falling for an April Fool 2 months ago. Unfortunately i no longer have a copy of the paper so was unable to scan/photo it and post it as proof. Does anyone else have the article, and is the article based on actual evidence, or is it indeed a mock up?
Either way, how come MCN are privy to info that no other bike mags have any info on?
Needless to say, the article was not available on the MCN site.
Thu, 09/06/2011 - 12:47
#1
Re: Water cooled Harleys
I asked a few people in the USA about this yesterday as i was also interested having read the article.
Presumably, noise and emission laws will dictate that Harleys become at least partially water cooled at some stage?
For me, the benefits are worth having 2 tiny radiators for.
More power, less mechanical noise, lower emissions, better economy, better cooling in very hot climates and less fluctuation in performance from one weather situation to another.
My information is that 2013 will see all Harleys watercooled in some way.
But who knows for sure?
Donate to the Kevin Ash Fund
Kevin's funeral was held on Thursday 28th February and was well attended by family, friends and colleagues.
The Telegraph has very kindly established The Telegraph Kevin Ash Fund to assist with the education of Kevin's three daughters.
The Telegraph can only accept cheques and Postal Orders in Sterling. If you'd like to make a donation but you can't send a cheque or Postal Order then you might consider using PayPal, which will accept other methods of payment. A small percentage (about 3.4%) will be retained by PayPal for the service.
Kevin's family have been touched by the generosity and messages of support from people using the website and would like to express their gratitude to those who have contributed in any way.
The donations keep coming in, thank you so much, and the family especially like it when you leave a message.
NEWS...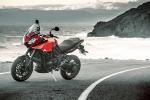 * TRIUMPH TIGER SPORT
The Tiger gets a single-sided swingarm and another 10bhp!...(more)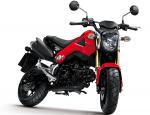 * HONDA MSX125
Honda announces a spiritual successor to the iconic Monkey Bike!...(more)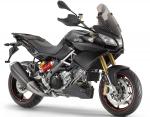 * APRILIA CAPONORD
At last Aprilia goes for the GS too......(more)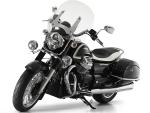 * GUZZI CALIFORNIA 1400
Italy's biggest ever V-twin for the all-new Guzzi...(more)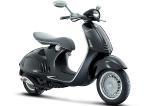 * VESPA 946 FIRST PIC
Sleek new Vespa 125 based on last year's concept bike...(more)