Triumph Trophy press test
kevash
Offline
I'll be riding the Trophy in Scotland on September 6 then the long ride back to Hinckley on the 7th... any particular questions you'd like me to ask Triumph staff, post them here!
Review is Sunday, September 9.
Wed, 05/09/2012 - 17:50
#3
Re: Triumph Trophy press test
This topic has forced me out of lurking on this great site....
As someone who rides 15k miles a year in all weathers in the UK I'm interested in understanding how resistant to corrosion the bike is, there is nothing so upsetting than watching your pride and joy turn brown before your very eyes once the gritters are out in the UK. No amount spraying can really halt this in my experience
So are all the external bolts and brackets stainless/aluminium or galvanised? How thick is the paint and does this vary by location on the bike.
On a related topic where painted panels touch anything are they well padded to 1)stop buzzing and vibration effects and 2) stop them taking the paint off each other? I've found that doing relatively high miles on bikes I've owned has quickly shown that thin felt pads are useless for this after a few thousand miles........
I'm really keen to test ride the Trophy but I want to know it won't look like a mid 80's Lancia in 12 months time..........
Cheers
Paul
Donate to the Kevin Ash Fund
Donate directly to the Kevin Ash Fund setup by the Telegraph to help with the education of his three daughters.
The Telegraph can only accept cheques and Postal Orders in Sterling. If you'd like to make a donation but you can't send a cheque or Postal Order then you might consider using PayPal, which will accept other methods of payment. A small percentage (about 3.4%) will be retained by PayPal for the service.
Kevin's family have been touched by the generosity and messages of support from people using the website and would like to express their gratitude to those who have contributed in any way.
The donations keep coming in, thank you so much, and the family especially like it when you leave a message.
NEWS...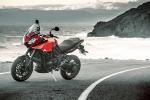 * TRIUMPH TIGER SPORT
The Tiger gets a single-sided swingarm and another 10bhp!...(more)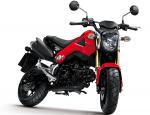 * HONDA MSX125
Honda announces a spiritual successor to the iconic Monkey Bike!...(more)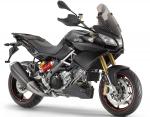 * APRILIA CAPONORD
At last Aprilia goes for the GS too......(more)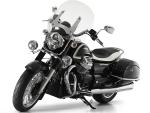 * GUZZI CALIFORNIA 1400
Italy's biggest ever V-twin for the all-new Guzzi...(more)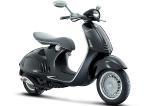 * VESPA 946 FIRST PIC
Sleek new Vespa 125 based on last year's concept bike...(more)