Triumph Tiger Explorer
Sun, 26/02/2012 - 05:31
#154
Captain Scarlet
Offline
Re: Triumph Tiger Explorer
"cheers Kevin - well Captain i think you have an option !!"
... definitely, based on this review. Not blowing smoke, for Kevin, but it is the first comprehensive review we've read; so far the 'reviews' have really just been 'initial impressions' with little thought beyond that.
My Ducati dealer rang me today and said they are getting a racing titanium matt in the shop in four weeks time - mind you Ducati apparently originally 'promised' delivery to them two months ago!
I've asked for cash and part-ex quotes and await those, but I've also been put in touch with a potential private purchaser, so if I can sell privately for what I want, then I have the option to go with either bike.
I love the looks, spec and ptw of the Ducati; but I still dislike chains and despite Ducati's ostensibly being fairly reliable nowadays and the MTS being around two years now, sorting out minor quibbles with Dukes can still be a tad wearing at times.
The Triumph is unproven, but then again so were three early production models that I bought from them before, that didn't cause me any problems whatsoever. And they do seem to be making an effort to market the quality and reliability aspects, as quite rightly they should do / need to, with this particular bike.
Often turbulence, comfort, steering, driveline or economy/range blight adventure bikes in one form or another; but based on this review at least, those points seem comprehensively catered for.
In fact the only mute point seems to be the so-so cruise control, but as that's a first for this type of bike and presumably RBW controlled (i.e. could be tweak updated at a later date), maybe we can cut them some Ducati-style slack with that. Or maybe it's simply (same) revs control, rather than speed control, hence the variance?
Kevin, if you had to pay for one 'with your own hard-earned', keep it for five years, and use it for an even mix of solo and two-up riding, on mainly 50 - 300 miles rides, which would get 'your' money, the Multistrada or eXplorer?
P.s. Re: BMW. As Captain Mannering, used to say, 'They don't like it up 'em!' ;-D
Donate to the Kevin Ash Fund
Donate directly to the Kevin Ash Fund setup by the Telegraph to help with the education of his three daughters.
The Telegraph can only accept cheques and Postal Orders in Sterling. If you'd like to make a donation but you can't send a cheque or Postal Order then you might consider using PayPal, which will accept other methods of payment. A small percentage (about 3.4%) will be retained by PayPal for the service.
Kevin's family have been touched by the generosity and messages of support from people using the website and would like to express their gratitude to those who have contributed in any way.
The donations keep coming in, thank you so much, and the family especially like it when you leave a message.
NEWS...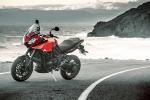 * TRIUMPH TIGER SPORT
The Tiger gets a single-sided swingarm and another 10bhp!...(more)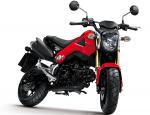 * HONDA MSX125
Honda announces a spiritual successor to the iconic Monkey Bike!...(more)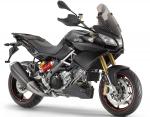 * APRILIA CAPONORD
At last Aprilia goes for the GS too......(more)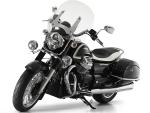 * GUZZI CALIFORNIA 1400
Italy's biggest ever V-twin for the all-new Guzzi...(more)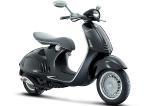 * VESPA 946 FIRST PIC
Sleek new Vespa 125 based on last year's concept bike...(more)