Triumph Tiger Explorer
Thu, 17/05/2012 - 13:00
#578
Happygolucky
Offline
Re: Triumph Tiger Explorer
Been following this thread for some time now and as the reports ( all good so far) are evolving, I have found myself questioning whether I need to readdress where I am going with my current selection of bikes, I currently have a BMW K1600 GT SE for long distances and touring which suits me and the financial adviser ( wife ) just fine, I also have a Triumph Street Triple R for Sunday morning blasts which is a fantastic bike, my only problem is I need something more comfortable as the riding position has now become an issue due to a recent operation to reconstruct my Anterior cruciate ligament within my right knee, I have the strength and stability back but not the full flexible movement. I have looked at the Tiger 800 as an alternative but was disappointed with the engine pick up and the front brakes compared with the Street Triple, the ergonomics were spot on for what I was looking for but it just lacks that something! hence the interest in the more powerful Explorer which when I swung a leg over within the showroom felt very natural and comfortable.
Decisions? decisions? Stick or twist? Go for the Tiger 800 with its not too exciting Engine / brakes but ease of riding and relative light weight for scratching about, or go for the all new Explorer with what appears to have a fantastic torque laden motor, good handling and a comfortable ride, but does have the extra weight.
I think the first step is to get a test ride on the Explorer then make a judgment, I will also follow this thread for more reviews and developments, if Triumph brings out a Blazing Orange Explorer for next years colour ( as my previous bike a Tiger 1050 ) then, my mind will be made up.
Donate to the Kevin Ash Fund
Donate directly to the Kevin Ash Fund setup by the Telegraph to help with the education of his three daughters.
The Telegraph can only accept cheques and Postal Orders in Sterling. If you'd like to make a donation but you can't send a cheque or Postal Order then you might consider using PayPal, which will accept other methods of payment. A small percentage (about 3.4%) will be retained by PayPal for the service.
Kevin's family have been touched by the generosity and messages of support from people using the website and would like to express their gratitude to those who have contributed in any way.
The donations keep coming in, thank you so much, and the family especially like it when you leave a message.
NEWS...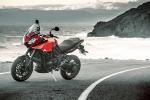 * TRIUMPH TIGER SPORT
The Tiger gets a single-sided swingarm and another 10bhp!...(more)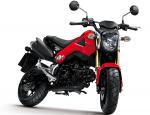 * HONDA MSX125
Honda announces a spiritual successor to the iconic Monkey Bike!...(more)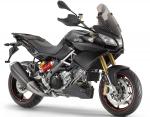 * APRILIA CAPONORD
At last Aprilia goes for the GS too......(more)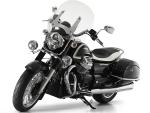 * GUZZI CALIFORNIA 1400
Italy's biggest ever V-twin for the all-new Guzzi...(more)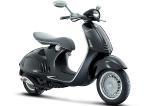 * VESPA 946 FIRST PIC
Sleek new Vespa 125 based on last year's concept bike...(more)