Triumph Tiger Explorer
Sun, 11/03/2012 - 18:15
#302
Re: Triumph Tiger Explorer
On gadgets:
I have to confess that I am fond of most of these electronic things which in a path trialed by BMW and I think today soldiered by Ducati is invading all this tall rounder market.
But apart from electronics which look like are better to get directly when ordering the bike, there are some of them which I prefer to be fitting later like engine guards, longer mudguards, even luggage (I don't know yet which bike but I am almost sure it.ll be carrying a givi trekker 46 in the back rack) but I have a doubt on the usefulness of the bum roaster offered with the Explorer... Or fog lights which I think difficult to protect from robbing at least here in my city. Or some others. Which additionals will you for sure be fitting if a new explorer and which don't?
Donate to the Kevin Ash Fund
Donate directly to the Kevin Ash Fund setup by the Telegraph to help with the education of his three daughters.
The Telegraph can only accept cheques and Postal Orders in Sterling. If you'd like to make a donation but you can't send a cheque or Postal Order then you might consider using PayPal, which will accept other methods of payment. A small percentage (about 3.4%) will be retained by PayPal for the service.
Kevin's family have been touched by the generosity and messages of support from people using the website and would like to express their gratitude to those who have contributed in any way.
The donations keep coming in, thank you so much, and the family especially like it when you leave a message.
NEWS...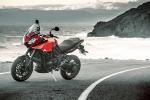 * TRIUMPH TIGER SPORT
The Tiger gets a single-sided swingarm and another 10bhp!...(more)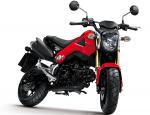 * HONDA MSX125
Honda announces a spiritual successor to the iconic Monkey Bike!...(more)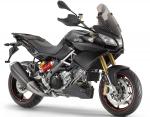 * APRILIA CAPONORD
At last Aprilia goes for the GS too......(more)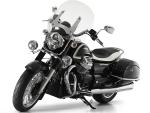 * GUZZI CALIFORNIA 1400
Italy's biggest ever V-twin for the all-new Guzzi...(more)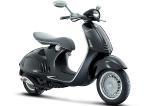 * VESPA 946 FIRST PIC
Sleek new Vespa 125 based on last year's concept bike...(more)