Telelever Front End
pittsy
Offline
I enjoy reading Kevin's TechWatch articles every week in MCN (yes, I'm sad like that) but think they should be expanded to fill a page as the information is too concise.
For example, the article a few weeks ago regarding telelever was particularly of interest as i'd just bought my first BMW (R1200R) (great bike, love it).
Trouble is, the more you analyse what happens with telelever, the more you realise there is a whole lot more to it.
Kevin explained that the front wheel actually moves forward as it rises and lo & behold I've drawn out a simple point to point diagram to see - and it does! But with careful placing of the pivot points and A arm length/angle I reckon you could achieve almost constant wheelbase and rake. Am I right? If so, so what? Also, as well as the wheel moving forward (actually it's more of a vertical movement, very slightly forwards, it's just not backwards in the direction of the approaching bump) what happens as the wheel leaves the bump and the suspension re extends? Then there's the ratio between wheel travel and fork travel. Not the same amount. The fork legs are so long, how are the top bushes lubricated effectively?
And so on...
Either way, keep up the good work Kevin.
Thu, 11/08/2011 - 11:38
#2
kevash
Offline
Re: Telelever Front End
Hi pittsy, thanks for that, in fact one of the toughest things about MCN's TechWatch is keeping the articles down to that size, there's always lots more I'd like to expand on. But it's aimed at a fairly broad readership, some who are very interested and now a lot already, and others who have only a general interest, so they need to be short and punchy if possible. What I tend to do therefore is split subjects up and write about different aspects of the same thing - I've covered other aspects of Telelever before, including its suitability for ABS and the additional unsprung weight compared with forks, as well as that harsh ride.
You could make the wheelbase change very little by altering the geometry, but that would affect how much it dives under braking too, and I think this would become excessive if you did that (either that or it would rise up like a Honda Cub when you brake, I haven't looked at the detail of geometry changes). What's important is that the force pushing the wheel horizontally back towards the bike is acting to extend the suspension by an amount that balances the weight transfer attempting to compress it. As the geometry is now this force is slightly less, so you get a little dive, but change the geometry and you change this too. So as always there's a compromise being struck here.
Herb, there's a fascinating article on the problems of the Desmosedici here:
Desmosedici troubles
Donate to the Kevin Ash Fund
Donate directly to the Kevin Ash Fund setup by the Telegraph to help with the education of his three daughters.
The Telegraph can only accept cheques and Postal Orders in Sterling. If you'd like to make a donation but you can't send a cheque or Postal Order then you might consider using PayPal, which will accept other methods of payment. A small percentage (about 3.4%) will be retained by PayPal for the service.
Kevin's family have been touched by the generosity and messages of support from people using the website and would like to express their gratitude to those who have contributed in any way.
The donations keep coming in, thank you so much, and the family especially like it when you leave a message.
NEWS...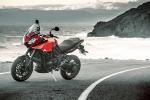 * TRIUMPH TIGER SPORT
The Tiger gets a single-sided swingarm and another 10bhp!...(more)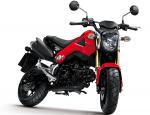 * HONDA MSX125
Honda announces a spiritual successor to the iconic Monkey Bike!...(more)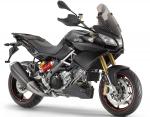 * APRILIA CAPONORD
At last Aprilia goes for the GS too......(more)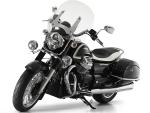 * GUZZI CALIFORNIA 1400
Italy's biggest ever V-twin for the all-new Guzzi...(more)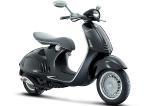 * VESPA 946 FIRST PIC
Sleek new Vespa 125 based on last year's concept bike...(more)