So what happens next?
Tue, 31/07/2012 - 10:49
#152
Re: So what happens next?
Pittsy,
Sorry for delay, but everyone has been on holiday.
My suspension guru says you just work out the period for a dual-rate spring (or 2 springs in series) as per the formula in my last reply.
Motorcycle tyre periods will be about 4Hz. Motorcycle springs will be 1 or 1 1/2 Hz.
He says motion sickness is caused down low at about 1 Hz but fatigue is induced between 4-8 Hz.
I just mistyped 'fatigue' as 'fatgut' and thought for a moment that I had solved the mystery of Harley owners all looking the same; it's resonance from the suspension ;-)
Donate to the Kevin Ash Fund
Donate directly to the Kevin Ash Fund setup by the Telegraph to help with the education of his three daughters.
The Telegraph can only accept cheques and Postal Orders in Sterling. If you'd like to make a donation but you can't send a cheque or Postal Order then you might consider using PayPal, which will accept other methods of payment. A small percentage (about 3.4%) will be retained by PayPal for the service.
Kevin's family have been touched by the generosity and messages of support from people using the website and would like to express their gratitude to those who have contributed in any way.
The donations keep coming in, thank you so much, and the family especially like it when you leave a message.
NEWS...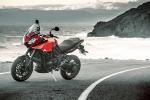 * TRIUMPH TIGER SPORT
The Tiger gets a single-sided swingarm and another 10bhp!...(more)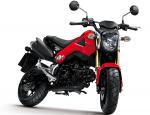 * HONDA MSX125
Honda announces a spiritual successor to the iconic Monkey Bike!...(more)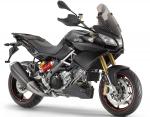 * APRILIA CAPONORD
At last Aprilia goes for the GS too......(more)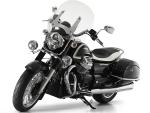 * GUZZI CALIFORNIA 1400
Italy's biggest ever V-twin for the all-new Guzzi...(more)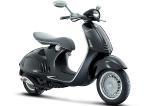 * VESPA 946 FIRST PIC
Sleek new Vespa 125 based on last year's concept bike...(more)