So what happens next?
Fri, 22/06/2012 - 01:26
#94
Captain Scarlet
Offline
Re: So what happens next?
"Next level of sophistication is to tell it what type of payload as well as weight"
... I really like that idea. It's simple and practical. If we re already at a stage where we have semi-auto suspension with TFT displays, rather than leave it up to the rider to judge the suspension settings, the factory could work it out based on weight settings for front and rear seats, and laden panniers and/or racks. If the data was simple to enter and store (for ease of recall), then it would be easy to toggle between rides to suit solo/dual riders and fluctuating payloads. Good sugg.
"I think the idea of temporarily lowering the suspension has merit"
... I suggested it so that Dani Pedrosa could ride a KTM 990 :-D I do wonder whether the MP3 uses electronically controlled hydraulic locking for it's leaning and locking three wheeler? In theory the same sort of system might be adaptable to invoke and control ride height?
"I assume you mean Irn Bru"
... ooh, good point. Speaking of soft drinks, I work for a bank that up until a few months ago has always held the secret recipe to coke-cola within it's vaults. Rather fortuitously instead of taking payment for storing the recipe since it's inception, they apparently received stock options in coke instead. One of their better decisions no doubt!
Donate to the Kevin Ash Fund
Donate directly to the Kevin Ash Fund setup by the Telegraph to help with the education of his three daughters.
The Telegraph can only accept cheques and Postal Orders in Sterling. If you'd like to make a donation but you can't send a cheque or Postal Order then you might consider using PayPal, which will accept other methods of payment. A small percentage (about 3.4%) will be retained by PayPal for the service.
Kevin's family have been touched by the generosity and messages of support from people using the website and would like to express their gratitude to those who have contributed in any way.
The donations keep coming in, thank you so much, and the family especially like it when you leave a message.
NEWS...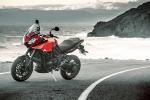 * TRIUMPH TIGER SPORT
The Tiger gets a single-sided swingarm and another 10bhp!...(more)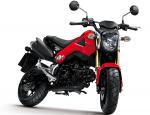 * HONDA MSX125
Honda announces a spiritual successor to the iconic Monkey Bike!...(more)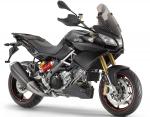 * APRILIA CAPONORD
At last Aprilia goes for the GS too......(more)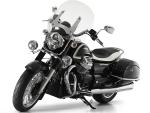 * GUZZI CALIFORNIA 1400
Italy's biggest ever V-twin for the all-new Guzzi...(more)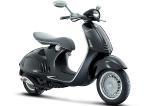 * VESPA 946 FIRST PIC
Sleek new Vespa 125 based on last year's concept bike...(more)