So what happens next?
Fri, 15/06/2012 - 22:34
#63
pittsy
Offline
Re: So what happens next?
Dean15, thanks for links. Seen the car bibles one. Here's what someone said on the other link.
"short answer : Duolever allows the suspension designers to very precisely tailor the change in rake and trail of a bike as it's suspension compresses/extends to suit the intended role of the bike. Telelever gives an the engineers much less choice in how rake and trail are changed by suspension stroke"
I think he might have a good point. As there are 2 wishbones, by varying the lengths of each one, and where the pivots are placed with respect to each other, in principle you could generate a wheel spindle locus more tailored to what you would like. In practice however, on a bike, there are considerable constraints which will limit both the wishbone lengths and their respective positions.
With Telelever, you can play around, to a point with wishbone length and pivot location, but as there is no second wishbone to play around with this would limit wheel travel path somewhat.
Looking at it another way, perhaps duo lever may allow a locus more arc like thus generating anti dive properties (and suspension) with a non linear rate. If, say, wheel travel was in an arc curving backwards, that should give less anti dive as the suspension compressed, but soften up the feel of the suspension over bumps. And so on. I need to get the graph paper out!
Donate to the Kevin Ash Fund
Donate directly to the Kevin Ash Fund setup by the Telegraph to help with the education of his three daughters.
The Telegraph can only accept cheques and Postal Orders in Sterling. If you'd like to make a donation but you can't send a cheque or Postal Order then you might consider using PayPal, which will accept other methods of payment. A small percentage (about 3.4%) will be retained by PayPal for the service.
Kevin's family have been touched by the generosity and messages of support from people using the website and would like to express their gratitude to those who have contributed in any way.
The donations keep coming in, thank you so much, and the family especially like it when you leave a message.
NEWS...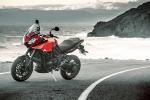 * TRIUMPH TIGER SPORT
The Tiger gets a single-sided swingarm and another 10bhp!...(more)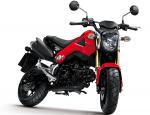 * HONDA MSX125
Honda announces a spiritual successor to the iconic Monkey Bike!...(more)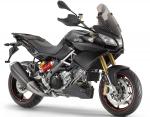 * APRILIA CAPONORD
At last Aprilia goes for the GS too......(more)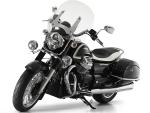 * GUZZI CALIFORNIA 1400
Italy's biggest ever V-twin for the all-new Guzzi...(more)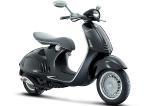 * VESPA 946 FIRST PIC
Sleek new Vespa 125 based on last year's concept bike...(more)