So what happens next?
Tue, 12/06/2012 - 10:18
#32
roundincircles
Offline
Re: So what happens next?
The danger here is that we project the past into the future regarding suspension design and try and overcome the limitations of metal springs which are constrained to a very narrow operating range.
It seems to me that preload, rebound and the compression damping are features driven by the engineering constraints and mechanical limitations of the assemblies called...shock absorbers and springs which are impacted by the variables of road undulation and onboard load.
The BMW AND Ducati electronic adjustments are step changes and typically have an optimum operating condition, ie better in say Touring set-up than Sport and lack true continuous on the go adjustment......and always will until the metal spring is eliminated......I had to uprate the spring from 80 kilo to 100 kilo despite the apparent sophistication of the Ohlins on my MTS (thus indicating it was limited by Pie intake and too many shoes in the the box).
So what is the answer?
Mclarens pressurised infinitely variable and interconnected damping system instructed in nanoseconds by an on-board Kray Hal 2000 ecu receiving readouts from various on-board sensors. It pressurises the damper depending on requirement.
It adjusts instantly to on-board load, speed/acceleration, road surface at each wheel,steering direction, braking load and demand. This later issue is particularly impressive as it keeps the vehicle from diving and thus allows consistent turn in and corner tracking.
The hydraulic reservoir is compact and driven by the alternator.
The point I'm trying to make here is that bike suspension damping seems to be locked into the past and making what we have better ( no problem ) and needs to get out of the 'box'.
Donate to the Kevin Ash Fund
Donate directly to the Kevin Ash Fund setup by the Telegraph to help with the education of his three daughters.
The Telegraph can only accept cheques and Postal Orders in Sterling. If you'd like to make a donation but you can't send a cheque or Postal Order then you might consider using PayPal, which will accept other methods of payment. A small percentage (about 3.4%) will be retained by PayPal for the service.
Kevin's family have been touched by the generosity and messages of support from people using the website and would like to express their gratitude to those who have contributed in any way.
The donations keep coming in, thank you so much, and the family especially like it when you leave a message.
NEWS...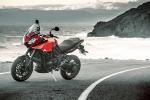 * TRIUMPH TIGER SPORT
The Tiger gets a single-sided swingarm and another 10bhp!...(more)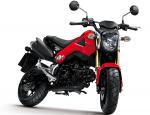 * HONDA MSX125
Honda announces a spiritual successor to the iconic Monkey Bike!...(more)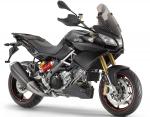 * APRILIA CAPONORD
At last Aprilia goes for the GS too......(more)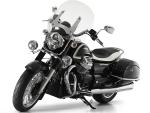 * GUZZI CALIFORNIA 1400
Italy's biggest ever V-twin for the all-new Guzzi...(more)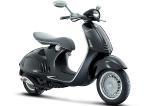 * VESPA 946 FIRST PIC
Sleek new Vespa 125 based on last year's concept bike...(more)