So what happens next?
Captain Scarlet
Offline
I've been thinking about sexy suspenders (get mind the of your out gutter: anag)
Firstly BMW had a go with ESA. Then they tweaked it's nipples (greased them too) and fitted a diaphragm, to enable it to calculate laden preload, calling it the catchy 'II'.
My best guestimate is that they release (a ZX10R style) manga-tronic Ohlins TTX EC as an option on the new (R1150-ST screened, by the look of it!) R12GS-LC.
This will provide semi-auto stepper-motor cranking to effectively move between ESA modes automatically. E.g. Comfort to 50 mph, Normal to 75 mph, Sport above?
I think this will be their trumping (sic) USP over the Hinkley chaps. In turn, Triumph may well release an XC (GSA peer) with mechatronic TTX EC too?
So how will BMW then top-trump that? I guess they have to then move to full ES. The so-called DDC (Dynamic Damping Control) connected to the bike's ECU via the CAN bus, to provide electronic actuation of the adjustors.
That could potentially alter damping rates not only based on compression and rebound movements (length, speed and pressure), but also make dependency adjustments for gyro-measured lean angles too.
Sat, 09/06/2012 - 10:31
#3
Re: So what happens next?
Captain, excellent choice of subject, must admit I miss ESA, I guess the question that needs to be asked is just how far should the NextGen suspension go.
If using CAN Bus, then should the suspension be linked to GPS / SatNav so it can update road information and receive road quality info to preset the suspension for the road ahead.
Most of the technology exists electronically, the issue is cost. With the power of control in ECU's limited only by the processor/memory combination used and most only use a small portion of the computing resource available so much more could be done for little hardware cost once the suspension control hardware is in place.
Dependent on the speed of the suspensions adjustment, the ECU could also link up with the ABS and traction control to optimise suspension under braking and acceleration as well as the suggested giro control based on lean angle.
Like with ABS there will/would be many who "prefer" to use their skill as they can outperform the early variants, much like happened with ABS; ABS now having reached the point where even top ex GP class riders in reviews admit they would prefer ABS on the road though perhaps not on track yet!
Even Harley have gone down the ABS route even though it has been done pretty discreetly, so while it may create a have / have not class of rider for a while, once the cost of the technology drops with economies of scale there will probably be a new "Smooth Rider" option. Maybe it could even link to an active seat, soft for motorways, hard in "sport" mode?
Given the current state of many UK roads , some form of adjustment on the move is almost a must for non Adventure bikes to soften the suspension when not on the "interesting" sections of road!
Considering the technology now being deployed elsewhere, how about a BMW GSA which lowers when stationary or at a button press like a Range Rover to allow vertically challenged riders to get their feet down instead of looking for a kerb or performing strange contortions?
Donate to the Kevin Ash Fund
Donate directly to the Kevin Ash Fund setup by the Telegraph to help with the education of his three daughters.
The Telegraph can only accept cheques and Postal Orders in Sterling. If you'd like to make a donation but you can't send a cheque or Postal Order then you might consider using PayPal, which will accept other methods of payment. A small percentage (about 3.4%) will be retained by PayPal for the service.
Kevin's family have been touched by the generosity and messages of support from people using the website and would like to express their gratitude to those who have contributed in any way.
The donations keep coming in, thank you so much, and the family especially like it when you leave a message.
NEWS...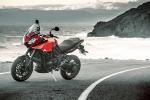 * TRIUMPH TIGER SPORT
The Tiger gets a single-sided swingarm and another 10bhp!...(more)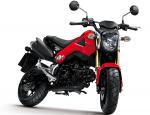 * HONDA MSX125
Honda announces a spiritual successor to the iconic Monkey Bike!...(more)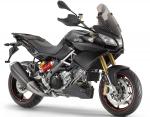 * APRILIA CAPONORD
At last Aprilia goes for the GS too......(more)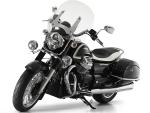 * GUZZI CALIFORNIA 1400
Italy's biggest ever V-twin for the all-new Guzzi...(more)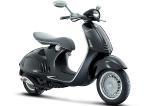 * VESPA 946 FIRST PIC
Sleek new Vespa 125 based on last year's concept bike...(more)