Route 66
Kev,
Excellent article riding The Mother Road with the wife in tow. It's on one of my "Things to do before you die" list.
Reckon I'd rather go on something like my Pan but like you say it's gotta be done on a Harley and the speed limit looks like it's 55 on most of the roads. How much weight did you put on with all the greasy spoon diners along the way? Nice one.
Thu, 31/05/2012 - 18:11
#1
kevash
Offline
Re: Route 66
No, the speed limits vary a lot, much as they do in Europe, a lot of the interstates have 75mph limits and you can ride them at 85mph without worrying. I rarely felt hindered by the speed limits, no more than in the UK anyway, though having a magic licence which they can't endorse does help of course.
Funny how that one trip is on so many bike riders' 'must do' list - that's why I did it, to see if it could live up to all the expectations, but even so I was very surprised by just how much it exceeded mine. Do go and do it, you won't regret it.
I did do a few greasy diners but actually it's not difficult to eat reasonably well, and if you order one child's portion for the two of you, you don't over eat by too much...
Donate to the Kevin Ash Fund
Donate directly to the Kevin Ash Fund setup by the Telegraph to help with the education of his three daughters.
The Telegraph can only accept cheques and Postal Orders in Sterling. If you'd like to make a donation but you can't send a cheque or Postal Order then you might consider using PayPal, which will accept other methods of payment. A small percentage (about 3.4%) will be retained by PayPal for the service.
Kevin's family have been touched by the generosity and messages of support from people using the website and would like to express their gratitude to those who have contributed in any way.
The donations keep coming in, thank you so much, and the family especially like it when you leave a message.
NEWS...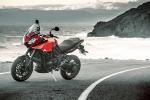 * TRIUMPH TIGER SPORT
The Tiger gets a single-sided swingarm and another 10bhp!...(more)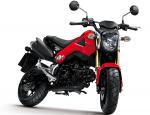 * HONDA MSX125
Honda announces a spiritual successor to the iconic Monkey Bike!...(more)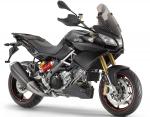 * APRILIA CAPONORD
At last Aprilia goes for the GS too......(more)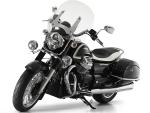 * GUZZI CALIFORNIA 1400
Italy's biggest ever V-twin for the all-new Guzzi...(more)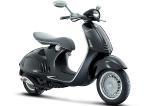 * VESPA 946 FIRST PIC
Sleek new Vespa 125 based on last year's concept bike...(more)