Power Thrust Curves
Mon, 02/01/2012 - 23:07
#214
Captain Scarlet
Offline
Re: Power Thrust Curves
"I wonder what a naked streetfighter version of the BMW S 1000RR would be like? Kind of like a lighter version of the Diavel or VMAX but with 180 RWHP! OUCH!!!! I'll bet even our brave Captain Scarlet and MP1300GT would be afraid to ride it."
Well it's funny that you should say that! I've broken both my wrists, twice. They are held together with more metal than is in the Diavel's trellis frame. I loved the madness that is the SRR, but after a trip to Snowdonia in North Wales I found long days in the saddle agony for my mangled wrists. But unlike James Toseland I didn't give up, ha! ;-D
Instead I had the rather exquisite and deliciously expensive AC Schnitzer high-bar conversion fitted to mine. It make the riding position excellent, not unlike the Aprilia Tuono. It was beautiful and I loved it, but it was only good up to 100 mph, after that the more upright riding position made me emulate a wind-sock.
It would have been a good bike to bring to the States in the accepted form that it's over three figure speeds days were over and to just marvel in the f-me acceleration instead, coupled with more than acceptable comfort and improved effortless steering around town. But it just wasn't cost effective to import it, so I sold it to an ex-Tuono owner who adored it.
Of course it's much easier and cheaper to get the same thrill now with the new RSV4R Tuono. But in the clinical sense the SRR is the best motorcycle I've ever ridden bar none, so if I wanted a Streetfighter again, it's probably the same route I'd go down. I also liked the motorsport colours that mine came in and the quick-shifter too. But I don't see me needing that kind of bike or performance anymore. Even if I did I'd probably be just as happy on a (third) Speed Triple or maybe a Street Triple R or something? Or even an erm... Diavel! ;-D
http://www.ac-schnitzer.de/en/bmw-motorcycles/products/models/s-1000-ser...
Donate to the Kevin Ash Fund
Donate directly to the Kevin Ash Fund setup by the Telegraph to help with the education of his three daughters.
The Telegraph can only accept cheques and Postal Orders in Sterling. If you'd like to make a donation but you can't send a cheque or Postal Order then you might consider using PayPal, which will accept other methods of payment. A small percentage (about 3.4%) will be retained by PayPal for the service.
Kevin's family have been touched by the generosity and messages of support from people using the website and would like to express their gratitude to those who have contributed in any way.
The donations keep coming in, thank you so much, and the family especially like it when you leave a message.
NEWS...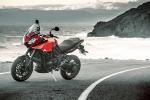 * TRIUMPH TIGER SPORT
The Tiger gets a single-sided swingarm and another 10bhp!...(more)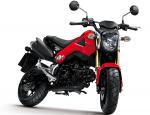 * HONDA MSX125
Honda announces a spiritual successor to the iconic Monkey Bike!...(more)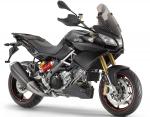 * APRILIA CAPONORD
At last Aprilia goes for the GS too......(more)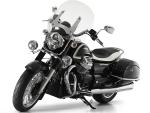 * GUZZI CALIFORNIA 1400
Italy's biggest ever V-twin for the all-new Guzzi...(more)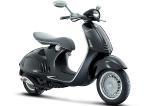 * VESPA 946 FIRST PIC
Sleek new Vespa 125 based on last year's concept bike...(more)