Power Thrust Curves
Sat, 10/12/2011 - 13:38
#31
Re: Power Thrust Curves
Hi pittsy,
Below is how I get the thrust curve graph for 1 gear based on the above power to weight vs RPM graph.
I'm sorry, I still think in MPH.
Honda 6th gear
In 1 mile the rear tire turns 796 times.
In 6th gear 1 MPH = 56.2 RPM
The purpose of this graph is to show you one way to do your graphs to get a thrust curve graph.
This graph is not the final thrust curve graph.
The graph has lots of lines and is difficult to read. I have indicated with green lines how to read it.
The green lines show that between 60 to 80 MPH in 6th gear the "how does it feel scale" indicates that acceleration is "OK". For touring in 6th gear between 60 to 80 MPH the performance is "OK". This would suggest that for rapid acceleration you probably will want to drop into 5th gear at those speeds.
The graph also suggests that in 6th gear the bike probably accelerates better at 70 MPH then at 60 MPH.
Please note that the "how does it feel" scale is really based on speeds below 80 MPH. At high road speeds air drag becomes a very big factor. So even though the power to weight ratio is very good in 6th gear at the higher roads speeds the air drag factor chews up more and more of that good power to weight rato.
JAG
Donate to the Kevin Ash Fund
Donate directly to the Kevin Ash Fund setup by the Telegraph to help with the education of his three daughters.
The Telegraph can only accept cheques and Postal Orders in Sterling. If you'd like to make a donation but you can't send a cheque or Postal Order then you might consider using PayPal, which will accept other methods of payment. A small percentage (about 3.4%) will be retained by PayPal for the service.
Kevin's family have been touched by the generosity and messages of support from people using the website and would like to express their gratitude to those who have contributed in any way.
The donations keep coming in, thank you so much, and the family especially like it when you leave a message.
NEWS...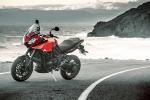 * TRIUMPH TIGER SPORT
The Tiger gets a single-sided swingarm and another 10bhp!...(more)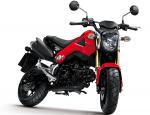 * HONDA MSX125
Honda announces a spiritual successor to the iconic Monkey Bike!...(more)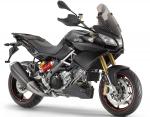 * APRILIA CAPONORD
At last Aprilia goes for the GS too......(more)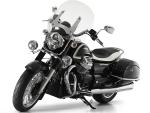 * GUZZI CALIFORNIA 1400
Italy's biggest ever V-twin for the all-new Guzzi...(more)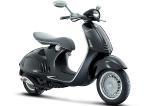 * VESPA 946 FIRST PIC
Sleek new Vespa 125 based on last year's concept bike...(more)