OBD2 sockets - lack on bikes
Virtually every car & van made in the last 10 years, of every make, has a standard OBD2 socket wired into the electronics network. It is pretty easy & cheap to buy an OBD2 plug so you can connect a car to your laptop by wire or bluetooth, and software to read off sensor signals etc etc. Car folk use them all the time. Just Google it.
Guess what? Motorbike manufacturers use their own proprietary sockets, plugs and software (not compatible with OBD2), which are available only to dealers and not readily available retail. So it's much more difficult/ expensive to monkey with bikes' electronics than with cars, even though most modern bikes have networks now.
In my view we should be lobbying all bike manufacturers to go over to standardised OBD2 sockets. Lots of interesting possibilities would open up if they did.
Question: Have any bike manufacturers shown any signs of providing OBD2 sockets on new models? If not, why not?
Sun, 15/01/2012 - 11:20
#2
pittsy
Offline
Re: OBD2 sockets - lack on bikes
I think it's a fair point and a fair question. I'm surprised more people haven't offered opinion and/or knowledge.
I admit to having very little interest in things electronic, so no knowledge either. I hadn't even read your post until it came back to the top of the pile. You suggested we google it so I did.
Presume we are talking OSB-II. This seems to be fully covered by an SAE standard. Covering everything from socket shape, pinout, protocol, the lot. It's nailed down. I'm not sure on this, but is the OSB-II standard applicable only to CanBus systems? I know my 2012 model R1200R Beemer has CanBus wiring, but it doesn't have a rectangular socket. It's a circular format, cylindrical affair.
Is the reason the same one as why there is so much confusion in areas like motorcycle weights and power outputs. That there may be no SAE or some other system taken up by the motorcycle industry? Might restricted space also be an issue on bikes?
Don't know! But I'd like to.
Donate to the Kevin Ash Fund
Donate directly to the Kevin Ash Fund setup by the Telegraph to help with the education of his three daughters.
The Telegraph can only accept cheques and Postal Orders in Sterling. If you'd like to make a donation but you can't send a cheque or Postal Order then you might consider using PayPal, which will accept other methods of payment. A small percentage (about 3.4%) will be retained by PayPal for the service.
Kevin's family have been touched by the generosity and messages of support from people using the website and would like to express their gratitude to those who have contributed in any way.
The donations keep coming in, thank you so much, and the family especially like it when you leave a message.
NEWS...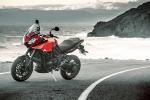 * TRIUMPH TIGER SPORT
The Tiger gets a single-sided swingarm and another 10bhp!...(more)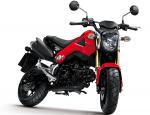 * HONDA MSX125
Honda announces a spiritual successor to the iconic Monkey Bike!...(more)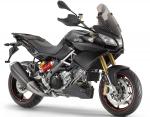 * APRILIA CAPONORD
At last Aprilia goes for the GS too......(more)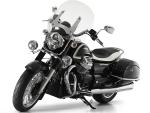 * GUZZI CALIFORNIA 1400
Italy's biggest ever V-twin for the all-new Guzzi...(more)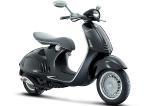 * VESPA 946 FIRST PIC
Sleek new Vespa 125 based on last year's concept bike...(more)