newer bike versus older bike
Fri, 16/09/2011 - 19:35
#37
pittsy
Offline
Re: newer bike versus older bike
Hi Judownie
I ran a versys from new, covering 13000 miles over '09 & '10 as a second bike alongside a z1000. I used the versys for touring and gentle hooning around the yorkshire/lancashire/cumbria area, all with the missus on board and sometimes a long weekends luggage. I can say that, chassis wise, the bike copes with the weight no problem. Obviously at just over 60 ponies it is no rocket ship loaded up, but using the revs wisely it coped better than I'd expected. The overall comfort was good for a middleweight machine, the only slight niggle was vibration which may limit the amount of time you spent on the machine without a break. Didn't bother me too much to be honest.
What did bother me was buffeting around the helmet (oo er) with the standard screen. I tried a vario screen which helped but did not eliminate it. The solution is either a taller screen, such as tested by M Fitzwassaname in BIKE mag a few years ago. Made by Givi.Or no screen at all. Depends on the distance. I seriously considered chopping the screen down lower so at least the mind blast would be laminar flow and not turbulent.
Regarding seat height, our machine had the standard seat. I'm 6 foot but I have the legs of a 5' 8" bloke (wonder if he's got mine?) and I found the seat height about the limit of manageability. (30" inside leg..... pause while you all laugh)
So you'd expect that with the lower seat fitted, someone with inside leg of about 28" should cope.
The versys used to be superb value for money, but with the yen going berserk I think I'd consider a european bike instead. You'd probably get a beemer f800st for similar. Although that may not be as roomy as the versys?
Hope my comments have helped & you find the right bike. Have fun!
Donate to the Kevin Ash Fund
Donate directly to the Kevin Ash Fund setup by the Telegraph to help with the education of his three daughters.
The Telegraph can only accept cheques and Postal Orders in Sterling. If you'd like to make a donation but you can't send a cheque or Postal Order then you might consider using PayPal, which will accept other methods of payment. A small percentage (about 3.4%) will be retained by PayPal for the service.
Kevin's family have been touched by the generosity and messages of support from people using the website and would like to express their gratitude to those who have contributed in any way.
The donations keep coming in, thank you so much, and the family especially like it when you leave a message.
NEWS...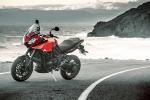 * TRIUMPH TIGER SPORT
The Tiger gets a single-sided swingarm and another 10bhp!...(more)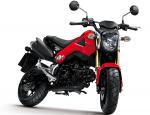 * HONDA MSX125
Honda announces a spiritual successor to the iconic Monkey Bike!...(more)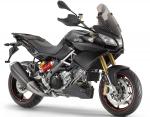 * APRILIA CAPONORD
At last Aprilia goes for the GS too......(more)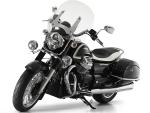 * GUZZI CALIFORNIA 1400
Italy's biggest ever V-twin for the all-new Guzzi...(more)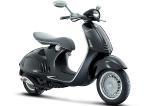 * VESPA 946 FIRST PIC
Sleek new Vespa 125 based on last year's concept bike...(more)