New Triumph Trophy
Navy Boy
Offline
At last some undisguised pictures of the new touring Trumpet:
http://trophy.triumphmotorcycles.co.uk/
Having had a look I have to say that I really rather like it. Not surprisingly it reminds me a lot of the 1200RT i had until last year. I'm hoping that this will be able to do all that bike could but with a better engine and nicer sound.
Mon, 25/06/2012 - 18:48
#3
Captain Scarlet
Offline
Re: New Triumph Trophy
Triumph claimed weights are road ready and IMPO accurate. BMW claimed weights never seem to tally with what owners feel (qualifier: I've owned two GS's and have an eXplorer) or with what magazines say they weigh when they get them on the scales.
I'm not aware of any lightweight shaft bikes of any capacity. But I did enjoy riding the much underatted F800ST, which is belt driven, a solution I prefer over chain and shaft.
When the GS/RT get a water jacket next year it's unlikely to reduce weight, or produce more power than the eXplorer/Trophy. But whatever the truths, buying a bike from spec sheets alone is foolhardy at best, we need to ride these things to make an informed decision about how they fit, feel and perform with only ourselves as judges sat upon them.
I posted this link in the 'What happens next thread'...
http://www.motorcyclenews.com/MCN/News/newsresults/New-bikes/2012/June/j...
Donate to the Kevin Ash Fund
Donate directly to the Kevin Ash Fund setup by the Telegraph to help with the education of his three daughters.
The Telegraph can only accept cheques and Postal Orders in Sterling. If you'd like to make a donation but you can't send a cheque or Postal Order then you might consider using PayPal, which will accept other methods of payment. A small percentage (about 3.4%) will be retained by PayPal for the service.
Kevin's family have been touched by the generosity and messages of support from people using the website and would like to express their gratitude to those who have contributed in any way.
The donations keep coming in, thank you so much, and the family especially like it when you leave a message.
NEWS...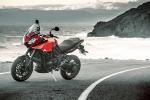 * TRIUMPH TIGER SPORT
The Tiger gets a single-sided swingarm and another 10bhp!...(more)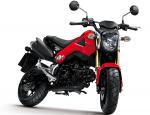 * HONDA MSX125
Honda announces a spiritual successor to the iconic Monkey Bike!...(more)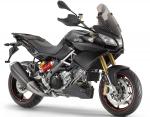 * APRILIA CAPONORD
At last Aprilia goes for the GS too......(more)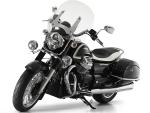 * GUZZI CALIFORNIA 1400
Italy's biggest ever V-twin for the all-new Guzzi...(more)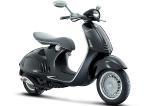 * VESPA 946 FIRST PIC
Sleek new Vespa 125 based on last year's concept bike...(more)