New Triumph Speed Triple vs KTM SMT
This is my first post, looking for some advice on a purchasing decision, as I am torn between bikes, the new Triumph Speed Triple and KTM SMT. I like both bikes, but just can't make decision. I am aim to ride both in the next couple of weeks, but would like to hear your views. From what I have read, I like the smoothness of the S3, but also the edgeness of the SMT.
Sun, 03/07/2011 - 21:52
#5
Captain Scarlet
Offline
Re: New Triumph Speed Triple vs KTM SMT
I haven't ridden the new Speedy, but I have owned two 1050 Speedies, plus other 1050 Triumph's too. It's a classic road-engine and better compliments the nature of the Speedy than any other bike in Triumphs range.
I've ridden the, pre-ABS and free panniers, SMT and really enjoyed it. If I was short and 25 I'd want the Triumph. But I'm tall and 45, so I prefer the riding position and practicality of the KTM. I could certainly be tempted by one to compliment my Diavel Carbon.
I'd certainly choose the SMT over the soft and lardy R1200GS or the uncomfortable and buffeting Tiger 1050 (owned both) and I think it's just as much fun to ride and noticeably cheaper to buy than the Multistrada 1200, which I've also ridden a few times too.
The Tiger 800 is a good bike, smooth, practical and comfortable. But by the time you fitted the accessories it's roughly the same price as the SMT. And that then starts to make the, still lightweight and 35 hp more powerful, KTM look like good vfm. With it's (KTM owned) WP suspension front and rear it also has better ride quality than all those bikes I've mentioned above too, IMHO.
I hope you enjoy your ride of both, it's definitely a win-win decision, and do let us know which earned your money.
Donate to the Kevin Ash Fund
Donate directly to the Kevin Ash Fund setup by the Telegraph to help with the education of his three daughters.
The Telegraph can only accept cheques and Postal Orders in Sterling. If you'd like to make a donation but you can't send a cheque or Postal Order then you might consider using PayPal, which will accept other methods of payment. A small percentage (about 3.4%) will be retained by PayPal for the service.
Kevin's family have been touched by the generosity and messages of support from people using the website and would like to express their gratitude to those who have contributed in any way.
The donations keep coming in, thank you so much, and the family especially like it when you leave a message.
NEWS...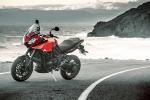 * TRIUMPH TIGER SPORT
The Tiger gets a single-sided swingarm and another 10bhp!...(more)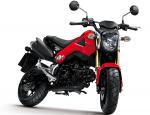 * HONDA MSX125
Honda announces a spiritual successor to the iconic Monkey Bike!...(more)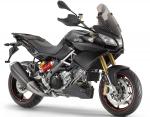 * APRILIA CAPONORD
At last Aprilia goes for the GS too......(more)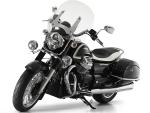 * GUZZI CALIFORNIA 1400
Italy's biggest ever V-twin for the all-new Guzzi...(more)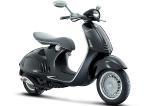 * VESPA 946 FIRST PIC
Sleek new Vespa 125 based on last year's concept bike...(more)