Mileage
Wed, 30/05/2012 - 22:25
#31
unconventional rebel
Offline
Re: Mileage
I like the idea of the Track, but would be put off by the reputation of Smart engines alone, let alone the other drawbacks like the cost! Our local friendly garage won't touch them now as they fix one engine problem only to have the angry customer back with another unrelated issue.
As for cost, I like Jag's figures, but would like to see factored in how much of that power is used for more than, say 10 minutes, of the ownership period? I suspect those few odd blasts cost a fortune, but then again is it those few blasts that makes the rest of the experience?
Dean, I think you're right about the role play, it is a part of why I ride, but in many areas bikes are really practical. I used to commute into and out of Hull in rush hour. Using a bike saved a good 20 minutes each way, every day. I currently comute one whole mile! One and a half by road. I usually walk, traffic and the hassle with parking make driving no quicker, but my little 250 Nighthawk makes easy work of both and is the fastest easiest way to get to work. (Don't know how many mpg it does as I filled it up two months ago and it's still on the same tank, bet it's a lot though!)
We often use my Guzzi outfit for town centre shopping as you can park for free next to the shops, don't need to wear bike clothing either. It also gets pressed into service for dump-runs and as a general utility vehicle with the trailor on the back. No fancy trim to worry about and fitting a towbar cost nothing compared to fitting one to the car. Average 45mpg makes it cheapish to run.
Bikes can be very practical, horses for courses really.
I'd like to see a 400cc NC type bike. It could happily keep up with traffic, be light and easy to handle, and be capable of a serious milage per gallon. I used to get 60-65mpg out of a CB400N Superdream (a lovely bike) back in the early eighties. With modern technology 100mpg should be realistic?
Donate to the Kevin Ash Fund
Donate directly to the Kevin Ash Fund setup by the Telegraph to help with the education of his three daughters.
The Telegraph can only accept cheques and Postal Orders in Sterling. If you'd like to make a donation but you can't send a cheque or Postal Order then you might consider using PayPal, which will accept other methods of payment. A small percentage (about 3.4%) will be retained by PayPal for the service.
Kevin's family have been touched by the generosity and messages of support from people using the website and would like to express their gratitude to those who have contributed in any way.
The donations keep coming in, thank you so much, and the family especially like it when you leave a message.
NEWS...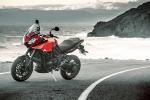 * TRIUMPH TIGER SPORT
The Tiger gets a single-sided swingarm and another 10bhp!...(more)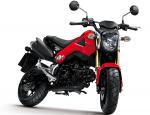 * HONDA MSX125
Honda announces a spiritual successor to the iconic Monkey Bike!...(more)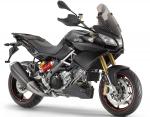 * APRILIA CAPONORD
At last Aprilia goes for the GS too......(more)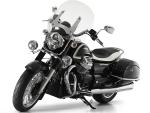 * GUZZI CALIFORNIA 1400
Italy's biggest ever V-twin for the all-new Guzzi...(more)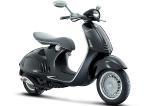 * VESPA 946 FIRST PIC
Sleek new Vespa 125 based on last year's concept bike...(more)