MCN's disregard for the customer
roundincircles
Offline
Does anybody else feel MCN take the p..s when they announce a scoop, you buy the paper and the article is absent?
Take this weeks web promotion, features on Simoncelli(very well done) and 4 page Triumph Adventure feature. Even the papers editorial makes reference to the Triumph feature on page 2.
Nothing about the Triumph, no articles
Smacks of poor management and disregard for the customer.
It's almost fraudulent. No, it is fraudulent.
Thu, 27/10/2011 - 18:16
#5
kevash
Offline
Re: MCN's disregard for the customer
I think you're being a bit unfair on them, they had to rush the Simoncelli feature in at the last moment, MCN goes to press on Monday evening so they were working frantically to get all the many pages of the tribute done, including at the front where the Tiger Explorer would have been and was simply dropped, there was no way they could fit it in on other pages as those would have had to be changed too and there simply aren't enough staff to do all of that. Meanwhile all the promotional stuff about the new Tiger would have been prepared during the previous week, and in the middle of all the rush they simply forgot that some of it was still mentioning the new Triumph. They added the Simoncelli bit to it but whoever did that hadn't noticed the Tiger had been dropped while the other two new Triumphs were still in.
There's certainly no disregard for the customer, the promo material about the Triumph wasn't left because they didn't care, it was because they were so busy putting the Simoncelli thing together. Bad management? Well, it's one understandable mistake in what I reckon is an outstanding tribute issue, so that seems a bit harsh too.
Donate to the Kevin Ash Fund
Donate directly to the Kevin Ash Fund setup by the Telegraph to help with the education of his three daughters.
The Telegraph can only accept cheques and Postal Orders in Sterling. If you'd like to make a donation but you can't send a cheque or Postal Order then you might consider using PayPal, which will accept other methods of payment. A small percentage (about 3.4%) will be retained by PayPal for the service.
Kevin's family have been touched by the generosity and messages of support from people using the website and would like to express their gratitude to those who have contributed in any way.
The donations keep coming in, thank you so much, and the family especially like it when you leave a message.
NEWS...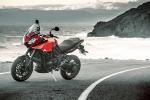 * TRIUMPH TIGER SPORT
The Tiger gets a single-sided swingarm and another 10bhp!...(more)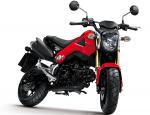 * HONDA MSX125
Honda announces a spiritual successor to the iconic Monkey Bike!...(more)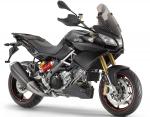 * APRILIA CAPONORD
At last Aprilia goes for the GS too......(more)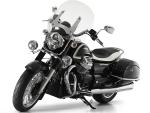 * GUZZI CALIFORNIA 1400
Italy's biggest ever V-twin for the all-new Guzzi...(more)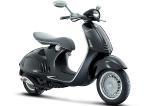 * VESPA 946 FIRST PIC
Sleek new Vespa 125 based on last year's concept bike...(more)