Loan Bikes?
alanp
Offline
Had my car serviced the other day at a Honda dealer and was given a loan car to use/get home etc while my car was indisposed for the day. No money changed hands for this loan car as long as I accepted a £1000 charge if I damaged it and top up the fuel that you use, which is fair.
What experiences do you get at motorcycle dealers? Typically you have to pay for temporary insurance cover or walk home. I've seen bikers walking along in the rain after dropping their bikes off for service. Isn't it about time we were treated like my Honda car dealer treats its customers? I've had responses at dealers like 'it would cost us to insure it and can't afford it'/ 'we used to but a guy took a nearly new one and destroyed it'/ 'bikers just want to thrash them' etc. Yet if you ask to test ride their latest and greatest they throw you the keys if you leave your licence with them. I don't get it! Maybe they see big money coming their way if you go for a new bike but for other work the profits are much less so go take a hike!
Comments/experiences anyone?
Fri, 11/02/2011 - 11:03
#19
shuggiemac
Offline
Re: Loan Bikes?
Wow this is getting good. I can see this from both sides of the equation.
Yes I would like to have a loan bike and or car but it is not that common and I can understand why businesses can not afford to do it. It would be cost prohibitive to keep a fleet of bikes and/or cars available for every person who came in for a service. I am not at all sure why people think it should be a given that a replacement item be available when you are getting your own serviced. There is not a whole lot of precedence for it in industry or in any other consumer field that I can readily think of. If your mobile phone, PC, TV cooker, milling machine, theodolite, measuring arm or what ever needs work you don't expect to get a replacement while it is being looked at.
Dealers generally work on one hell of a lot lower margins on new vehicles than many think and it is the major reason why we do not do it ourselves. I am not going to get back into a debate about them being greedy because the vast majority are not and those people who make the general statements have zero knowledge of the reality from the other side. To keep the showrooms and businesses going then they have to be profitable and as they have small margins on new machines to start with plus hard competition and customers demanding discounts then they can not survive on revenue from new machine sales alone. It is very simplistic to look at things just as the cost per hour and if someone is working on your bike then there has, generally, been one hell of an investment gone into that person to get them trained and keep them up to date. Then factor in rent, rates, power, insurance, employee costs, equipment etc etc then ninety quid an hour is not just covering the wages of the guy working on your car or bike but his costs and that of the guys in the stock room holding and ordering the parts, the admin people, the guy who cleans the bog etc etc.
I have just taken delivery of a brand new car and I did ask the dealer if they give out loaners during service times. They told me straight up that generally they can not but if I book it in advance they will try to help if they can but not be surprised if they can't. It does not put me off using them as after all I am asking for something for nothing and they have done a great job in the provision of the car so far.
As for bikes well I service all of them myself anyway with the exception of the Ducatis and I know that they can't give bikes out on loan like that as they would need to have five or six at least to satisfy each customer each day. There is no such thing as a free lunch.
Donate to the Kevin Ash Fund
Donate directly to the Kevin Ash Fund setup by the Telegraph to help with the education of his three daughters.
The Telegraph can only accept cheques and Postal Orders in Sterling. If you'd like to make a donation but you can't send a cheque or Postal Order then you might consider using PayPal, which will accept other methods of payment. A small percentage (about 3.4%) will be retained by PayPal for the service.
Kevin's family have been touched by the generosity and messages of support from people using the website and would like to express their gratitude to those who have contributed in any way.
The donations keep coming in, thank you so much, and the family especially like it when you leave a message.
NEWS...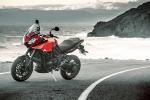 * TRIUMPH TIGER SPORT
The Tiger gets a single-sided swingarm and another 10bhp!...(more)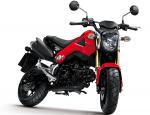 * HONDA MSX125
Honda announces a spiritual successor to the iconic Monkey Bike!...(more)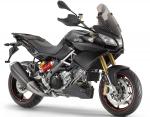 * APRILIA CAPONORD
At last Aprilia goes for the GS too......(more)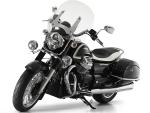 * GUZZI CALIFORNIA 1400
Italy's biggest ever V-twin for the all-new Guzzi...(more)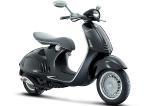 * VESPA 946 FIRST PIC
Sleek new Vespa 125 based on last year's concept bike...(more)