'Live'Crash Helmet Collection
roundincircles
Offline
My wife thinks I need to go into Crash Helmet Rehab and thinks I have a problem as my 'live' collection keeps growing and I cannot dispose of my old ones.
So I thought I needed to show her I am not alone, as a biker, with my modest collection.
In order of most recent purchase
1. Shoei Neotec, just dropped and multi chipped on a gravel car park on it's second outing
2. X-Lite, X-402GT , massive wide line of sight
3. Arai Chaser, Phill Read ( makes your hair go lank )
4. Shuberth C3, Soon to be retired, it's done 50,000 miles, battered and keeps falling to bits.Crap quality.
5. Arai Chaser, Swirly Whirly Black and White
I am sure Shuggiemac or the Captain will demonstrate I don't have a fetish for Crash Helmets!
Fri, 03/08/2012 - 14:46
#2
shuggiemac
Offline
Re: 'Live'Crash Helmet Collection
Hmm OK seeing as how you asked - from most recent purchase also
Airoh flip up face thing with built in sun visor. Looks cool pretending that I am part of Top Gun and nice in the 30 degree plus heat that we have now. Matt black with two white stripes along the centre line. In reality though not a choice I would have as an only lid.
Shiro Helmet - for light off road arsing about. Not a great lid either but meets the standards and more than enough for my level of falling off.
All black Arai RX-7 - strangely enough used only with a clear visor.
Arai Simon Crafar replica lid which permanently houses the tinted visor.
AGV - Niall Mackenzie replica. Very old now and the lining is falling apart but I will never part with it.
I am on the look out for a new helmet as I do like to have a main one that is no more than three years old. The Airoh is just not suitable and the black Arai is now on the cusp of my time limit.
Ask your good lady wife how many pairs of shoes she has but yet only one set of feet. We need these helmets to colour match our moods. Best of luck with that though.
Donate to the Kevin Ash Fund
Donate directly to the Kevin Ash Fund setup by the Telegraph to help with the education of his three daughters.
The Telegraph can only accept cheques and Postal Orders in Sterling. If you'd like to make a donation but you can't send a cheque or Postal Order then you might consider using PayPal, which will accept other methods of payment. A small percentage (about 3.4%) will be retained by PayPal for the service.
Kevin's family have been touched by the generosity and messages of support from people using the website and would like to express their gratitude to those who have contributed in any way.
The donations keep coming in, thank you so much, and the family especially like it when you leave a message.
NEWS...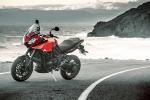 * TRIUMPH TIGER SPORT
The Tiger gets a single-sided swingarm and another 10bhp!...(more)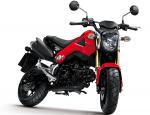 * HONDA MSX125
Honda announces a spiritual successor to the iconic Monkey Bike!...(more)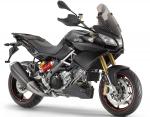 * APRILIA CAPONORD
At last Aprilia goes for the GS too......(more)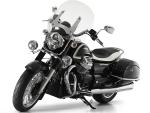 * GUZZI CALIFORNIA 1400
Italy's biggest ever V-twin for the all-new Guzzi...(more)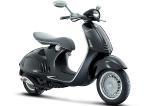 * VESPA 946 FIRST PIC
Sleek new Vespa 125 based on last year's concept bike...(more)