KTM990SMT
Hi,
I have been test riding bikes with a view to replace my 09 DL650 V-Strom which I happen to like very much. However, I am hankering after a bigger engine for some continental jaunts and also just for the experience of a big engine, which I have never had.
Anyway, I was almost settled on a Versys 1000, but then tried the new version v-strom and was so impressed at the improvements that I am no longer sure I need the big engine!
I have also developed an intense interest in the 990SMT which I shall be testing at the weekend..
However, it seems to have appalling tank range and I am not sure that a chap of my dimensions, 6'5" will be comfortable on it. Also, I'd like to have good weather protection for my motorway commute.
I need it to commute into The City from Hertfordshire,weeked fun and the odd week away. No pillion envisaged yet but I keep working on that :)
Anyway, I'd be interested to hear what you think.
Thanks.
Wed, 04/07/2012 - 20:21
#1
Re: KTM990SMT
I have test ridden the SMT with a view to it being my next bike - and it will be
I am 6'1" and found it extremely comfortable and roomy - could do big miles on it easily.
Tank range was 150 miles - pretty much the same as I get on my current 1250 suzuki. This might drop quite a bit if and when you get to the alps and go mental ; )
the SMT engine and bike is fantastic and I actually found myself laughing to my self out loud while riding it!
You must test ride one
*the only thing I was a little taken back by were the proposed service costs - seemed quite steep
Donate to the Kevin Ash Fund
Donate directly to the Kevin Ash Fund setup by the Telegraph to help with the education of his three daughters.
The Telegraph can only accept cheques and Postal Orders in Sterling. If you'd like to make a donation but you can't send a cheque or Postal Order then you might consider using PayPal, which will accept other methods of payment. A small percentage (about 3.4%) will be retained by PayPal for the service.
Kevin's family have been touched by the generosity and messages of support from people using the website and would like to express their gratitude to those who have contributed in any way.
The donations keep coming in, thank you so much, and the family especially like it when you leave a message.
NEWS...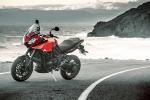 * TRIUMPH TIGER SPORT
The Tiger gets a single-sided swingarm and another 10bhp!...(more)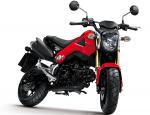 * HONDA MSX125
Honda announces a spiritual successor to the iconic Monkey Bike!...(more)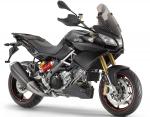 * APRILIA CAPONORD
At last Aprilia goes for the GS too......(more)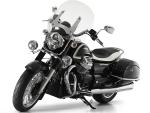 * GUZZI CALIFORNIA 1400
Italy's biggest ever V-twin for the all-new Guzzi...(more)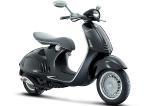 * VESPA 946 FIRST PIC
Sleek new Vespa 125 based on last year's concept bike...(more)