KTM Duke 690
vroum_ninou
Offline
Hi Kevin,
I read a few reviews of the new Duke 690 and am very tempted by it, both for myself (commuting, local scratching) and for my girlfriend (as her first "real" bike after learning and getting riding experience on the VTR 250). I would really like to have your take on it though as I have found that your reviews usually closely match my own experience.
Will you have a chance to try it soon?
Thanks!
Sat, 18/02/2012 - 15:51
#3
vroum_ninou
Offline
Re: KTM Duke 690
Great Kev! Looking forward to reading your review on it.
It seems indeed that this new Duke is to the old Duke like the SMT is to the original Supermoto: more practical but just as fun.
With an Akrapovic system and a Shorai battery it should be below 155 kg fully wet. Sounds like fun to me with a 70hp single!
The Akrapovic system might give it an extra pony or two. They have a race version for this year's junior cup that pumps out 79hp! That kit (exhaust, camshaft and open air box) is available already as an accessory. It's not for road use though... and I would worry about reliability.
But check it out here:
http://www.youtube.com/watch?v=cOc_Lpph3f0&feature=youtu.be
The only thing, is that, as all KTMs, it has a pretty high seat at close to 82 cm. That would be a problem for my girlfriend. Fortunately, the bike is light and fairly narrow at the seat. My girlfriend had more trouble sitting on the G650GS and its 78 cm seat than on the Duke, just because of the width of the G650GS' seat.
The dealer has already told me that they could lower the bike through a custom suspension rod. I don't want to lower it too much that way in order not to compromise ground clearance, but 2 cm would be fine I think, raising the fork tubes in the triple clamp by a similar amount to keep the geometry of the bike.
I think a combination of suspension lowering, minimum preload, low seat and special boots (Daytona Ladystar) would make it manageable for her (get the seat height down by 4 cm to 77/78 cm). Right now they don't have a low seat for it though. Might have to go with a custom seat...
Anyway, it was a convoluted way of asking you if the ground clearance would be a problem if the Duke was lowered by 2 cm (suspension mounting mod).
I think I would make it a mix of these 2:
Donate to the Kevin Ash Fund
Donate directly to the Kevin Ash Fund setup by the Telegraph to help with the education of his three daughters.
The Telegraph can only accept cheques and Postal Orders in Sterling. If you'd like to make a donation but you can't send a cheque or Postal Order then you might consider using PayPal, which will accept other methods of payment. A small percentage (about 3.4%) will be retained by PayPal for the service.
Kevin's family have been touched by the generosity and messages of support from people using the website and would like to express their gratitude to those who have contributed in any way.
The donations keep coming in, thank you so much, and the family especially like it when you leave a message.
NEWS...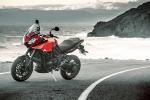 * TRIUMPH TIGER SPORT
The Tiger gets a single-sided swingarm and another 10bhp!...(more)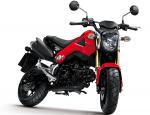 * HONDA MSX125
Honda announces a spiritual successor to the iconic Monkey Bike!...(more)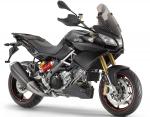 * APRILIA CAPONORD
At last Aprilia goes for the GS too......(more)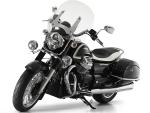 * GUZZI CALIFORNIA 1400
Italy's biggest ever V-twin for the all-new Guzzi...(more)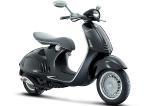 * VESPA 946 FIRST PIC
Sleek new Vespa 125 based on last year's concept bike...(more)