Importing a bike
I just subscribed to this site and 'I love it', as Frank Drebin would say.
With good prices and good offers in the UK, together with the favourable exchange rate, I consider importing a bike into Belgium; I hope to find a bargain brandnew VFR VTEC.
Such a bike costs 12990€ at my dealer; that is the price with discount for a basic VFR VTEC ABS without any optional extras. This bike imported from the UK, costs me about 10250€; without any discount. It would save me a minimum of 2000€.
So, I am looking for information on dealers and deals in the UK.
What dealers does anyone suggest in the South East?
How is a deal made in the UK, ie what about discounts, optional extras,...?
What is the best time to buy a bike? When do you get the best offers?...
Any info would be great!
Beke
Tue, 27/04/2010 - 16:14
#4
kevash
Offline
Re: Importing a bike
How the tables have turned... Ten years ago I imported an Alfa 156 from Holland and saved myself more than 5 grand, a third of the price. It was easier for me than most as my wife's Dutch, so I wrote about it in the Telegraph and the whole import thing went mental!
It's worth noting that many bikes these days have symmetrical headlight patterns, so you won't need to change that, and on bikes with digital speedos you can usually convert the mph to kph with buttons on the dash. Some let you do this openly, with others you might need some inside info, but if you pick the right bike you won't have to make any changes, and every bike in the UK comes with EU type approval so you can register it in Belgium without any extra paperwork being needed, in exactly the same way as a dealer would - as BatuKMan says, the dealer can give you all the paperwork that comes with the bike.
You also have the option either of paying Belgian taxes or British ones - VAT in the UK is 17.5 per cent, I believe it's 21 per cent in Belgium, so paying UK VAT will save you. There is no vehicle purchase tax in the UK (what we call car tax, which also applies to bikes), so make sure you don't end up being forced to pay Belgian car tax - you won't have to if you do everything through the UK tax system, and this is your legal right. It's the taxes which make up most of the price differences between the UK and Belgium, possibly more so than the exchange rates.
You'll need to think about how you get the bike to Belgium. A van would solve most problems, but if you ride it you'll either need to register it in advance with a Belgian number - I don't know if this is possible - or you could get a temporary UK export plate. A bike dealer should be able to help with this, but don't bet on it... If not, we can get you some contact details of the registration authorities here.
Best time to buy is at the end of the season, from September onwards and into the winter as dealers will be wanting to shift stock and be very open to deals.
If you want to find south east dealers, go to the manufacturers' UK websites and do a dealer search either with a south east town like Maidstone, or a south east postal code: CT1 3XW is in Canterbury near Dover, try that.
Donate to the Kevin Ash Fund
Donate directly to the Kevin Ash Fund setup by the Telegraph to help with the education of his three daughters.
The Telegraph can only accept cheques and Postal Orders in Sterling. If you'd like to make a donation but you can't send a cheque or Postal Order then you might consider using PayPal, which will accept other methods of payment. A small percentage (about 3.4%) will be retained by PayPal for the service.
Kevin's family have been touched by the generosity and messages of support from people using the website and would like to express their gratitude to those who have contributed in any way.
The donations keep coming in, thank you so much, and the family especially like it when you leave a message.
NEWS...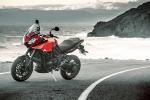 * TRIUMPH TIGER SPORT
The Tiger gets a single-sided swingarm and another 10bhp!...(more)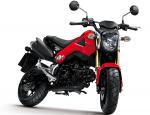 * HONDA MSX125
Honda announces a spiritual successor to the iconic Monkey Bike!...(more)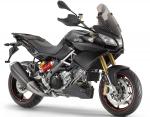 * APRILIA CAPONORD
At last Aprilia goes for the GS too......(more)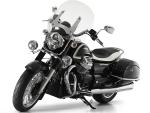 * GUZZI CALIFORNIA 1400
Italy's biggest ever V-twin for the all-new Guzzi...(more)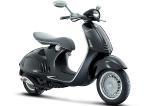 * VESPA 946 FIRST PIC
Sleek new Vespa 125 based on last year's concept bike...(more)