Horex - Desaxe
shuggiemac
Offline
Kevin, it was quite a coincidence to see this morning your newly posted article on the desaxe engine and it's mention of the Horex. I have been meaning to post about the Horex ever since seeing it at Intermot in Cologne, earlier in the year. They say in the rather brief flier they were handing out that there is all sorts of German patented technology in it but as yet I have not read what. To be honest I have not tried to find out either.
Do you have any update on the bike or when we will be able to see them on the road? I must admit that it actully looked quite nice in the flesh and with all the talk on here recently about six cylinder engines, then it may be of interest to many.
Sun, 21/11/2010 - 10:40
#2
kevash
Offline
Re: Horex - Desaxe
I've written a few things about the Horex for MCN already and I'm planning on doing something here just as soon as my work levels calm down a bit - lots of ZX-10R reviews and related stuff to get through first...
There's lots that's interesting about the Horex technically in addition to the désaxé cylinders. It has skew-topped pistons, , supercharging, a very interesting cylinder head that addresses problems in the VW VR6 engine design on which it's based, and quite a bit more.
Donate to the Kevin Ash Fund
Donate directly to the Kevin Ash Fund setup by the Telegraph to help with the education of his three daughters.
The Telegraph can only accept cheques and Postal Orders in Sterling. If you'd like to make a donation but you can't send a cheque or Postal Order then you might consider using PayPal, which will accept other methods of payment. A small percentage (about 3.4%) will be retained by PayPal for the service.
Kevin's family have been touched by the generosity and messages of support from people using the website and would like to express their gratitude to those who have contributed in any way.
The donations keep coming in, thank you so much, and the family especially like it when you leave a message.
NEWS...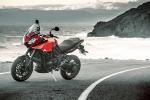 * TRIUMPH TIGER SPORT
The Tiger gets a single-sided swingarm and another 10bhp!...(more)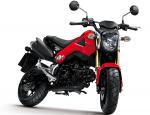 * HONDA MSX125
Honda announces a spiritual successor to the iconic Monkey Bike!...(more)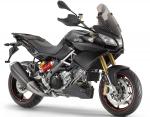 * APRILIA CAPONORD
At last Aprilia goes for the GS too......(more)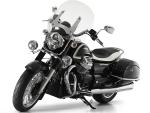 * GUZZI CALIFORNIA 1400
Italy's biggest ever V-twin for the all-new Guzzi...(more)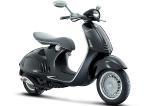 * VESPA 946 FIRST PIC
Sleek new Vespa 125 based on last year's concept bike...(more)