HONDA NC700X
Mon, 06/02/2012 - 16:48
#212
shuggiemac
Offline
Re: HONDA NC700X
The Scottoiler is a great bit of kit - both the V (Vacuum) System and the E (Electronic) System. Every engine has a vacuum take off point, though you may have to make it for yourself. As mentioned though the newer e-system does not need a vacuum take off.
Pitsy - I would not exactly agree with the notion that the V-System is a gravity system. OK if the valve was opened then oil would flow but in reality it would do so incredibly slowly, as to be all but useless. The vacuum does not just lift a valve and let the oil flow under the whim of gravity, it actuates a pump inside the reservoir that is needed to flow the oil along the delivery tubes.
Rocker indeed the price of an e-system does buy a lot of chain lube. It however does not buy you time and to this day I have never found all the mucking about and time required to lube a chain properly be valuable moments well spent. That plus the fact that 99.999% of people will not lube their chain with the spray on gloop often enough. I also believe that something that lubes the chain constantly to be better than a solution that starts to lose its effectiveness the second you start moving.
As I have openly stated many times, the business my wife and I run imports Scottoilers to this country. The reason we do it is because I was a customer for many, many years/bikes before I ever entered the bike business. It was the first product I selected when the company was new and I did so because it is one I knew was very good and truly added value to the biking experience. Quite frankly the condition that they leave my chain in, without the need for anything more than topping up the reservoir every x thousand kilometres, makes a chain and Scottoiler my preferred method of drive. It is also why I have never been convinced by shaft drive as this method all but negates any advantage that it has, in my eyes, leaving only the negatives.
Donate to the Kevin Ash Fund
Donate directly to the Kevin Ash Fund setup by the Telegraph to help with the education of his three daughters.
The Telegraph can only accept cheques and Postal Orders in Sterling. If you'd like to make a donation but you can't send a cheque or Postal Order then you might consider using PayPal, which will accept other methods of payment. A small percentage (about 3.4%) will be retained by PayPal for the service.
Kevin's family have been touched by the generosity and messages of support from people using the website and would like to express their gratitude to those who have contributed in any way.
The donations keep coming in, thank you so much, and the family especially like it when you leave a message.
NEWS...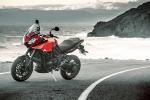 * TRIUMPH TIGER SPORT
The Tiger gets a single-sided swingarm and another 10bhp!...(more)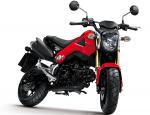 * HONDA MSX125
Honda announces a spiritual successor to the iconic Monkey Bike!...(more)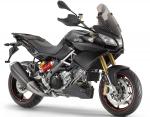 * APRILIA CAPONORD
At last Aprilia goes for the GS too......(more)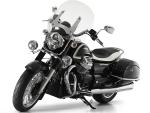 * GUZZI CALIFORNIA 1400
Italy's biggest ever V-twin for the all-new Guzzi...(more)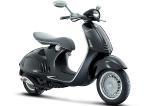 * VESPA 946 FIRST PIC
Sleek new Vespa 125 based on last year's concept bike...(more)