HONDA NC700X
Sun, 22/01/2012 - 14:39
#151
IrlMike
Offline
Re: HONDA NC700X
I mentioned the weight in a much earlier post, but the point was more to do with the cost in economy & performance terms of accelerating that weight. The question of handling is much more related to the quality & choice of parameters of the suspension components. Nor is the CoG height particularly relevant, except at walking pace, where a lower CoG makes a bike easier to manoevre. (In sports & racing bikes, higher CoG is not chosen because it affects handling per se, rather there are many trade offs at play. One I suspect has some importance is that higher CoG reduces the required lean angle for a given corner speed. I know that sounds counter intuitive, but it is correct.)
The point wrt weight is somewhat obvious if you look at the chassis pictured in Kevin's review. It drops steeply from the headstock back over the engine, rather than make the more optimal straight triangulation to the swing arm pivot/rear suspension mount. What is obvious is that this was done to accomodate 'scooter' styling (& some scooter funcionality) with a common platform. But this means more chassis weight is needed to obtain the same rigidity. It's not dreadful by any means, & I was possibly guilty myself originally in overstating the weight issue. However it does mean that the design is compromised when the platform is used for a bike. I guess what I'm saying is good effort, esp the engine & fuel economy philosophy, but could be a bit better in bike terms. But as a peformance (mostly commuter) scooter 'style' effort, where plushness likely has a higher premium than fun in (bumpy) twisties, it's probably market leading by a good margin.
Donate to the Kevin Ash Fund
Donate directly to the Kevin Ash Fund setup by the Telegraph to help with the education of his three daughters.
The Telegraph can only accept cheques and Postal Orders in Sterling. If you'd like to make a donation but you can't send a cheque or Postal Order then you might consider using PayPal, which will accept other methods of payment. A small percentage (about 3.4%) will be retained by PayPal for the service.
Kevin's family have been touched by the generosity and messages of support from people using the website and would like to express their gratitude to those who have contributed in any way.
The donations keep coming in, thank you so much, and the family especially like it when you leave a message.
NEWS...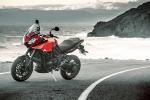 * TRIUMPH TIGER SPORT
The Tiger gets a single-sided swingarm and another 10bhp!...(more)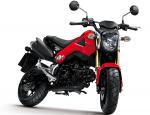 * HONDA MSX125
Honda announces a spiritual successor to the iconic Monkey Bike!...(more)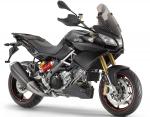 * APRILIA CAPONORD
At last Aprilia goes for the GS too......(more)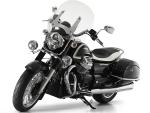 * GUZZI CALIFORNIA 1400
Italy's biggest ever V-twin for the all-new Guzzi...(more)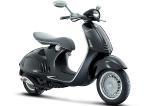 * VESPA 946 FIRST PIC
Sleek new Vespa 125 based on last year's concept bike...(more)