Hi.. Boots, gripe... am I expecting too much..?
Eddie
Offline
Hi All,
Just joined the forum. Been reading for a while and thought it high time I signed up. Tonnes of useful info, insight and wisdom here. I currently own (and love) a Monster 1100 but decided it's time for a MTS PP so my wife and I can do some touring in comfort.
I just posted about a pair of SIDI boots on another forum and am wondering whether I'm expecting too much from shops or manufacturers.. welcome thoughts and others' views on SIDI and how to handle these kinds of thing...
Post below...
Had a terrible experience with SIDI ST Goretex. Bought them in Jan from P&H Crawley for £280. Wanted some structure to my boots for track. After 3 months of occasional use and at the end of a track day, heel stitching on the left boot came apart (see photo) opening up a pocket for my Monster's 1100 chain guard to get caught on. Required a few tugs to free it which made it worse ... bad on track. terrible on the road.
Petty pissed for a £300 pair of boots to fall apart so quickly so took them back to P&H who took one look and said 'excessive wear' = not repairable nor replaceable under warranty. Also told me I had 'the wrong boots for my bike' (WTF!). Sales manager went around the back to speak to Feridax the UK distributor who 'confirmed' what she thought.
Expected a little support from P&H so lost trust at that point and P&H Crawley lost me as a customer for good. Asked them to send them to Feridax to look over as that wasn't good enough. Took some photos and popped into Metropolis Vauxhall to ask them. They were pretty amazed and kindly offered to take it up with both Feridax and SIDI Italy (thx again guys). Feridax said no ; SIDI said they'd repair but I had to pay for P&P to and from Italy. For £300 boots to last 3 months. No way.
Mastercard on the case now (merchandisable quality, etc) and I'm back in my old tired but much loved SIDI Rain boots (soles wore away but heel stitching still good). So I'm either going to get a refund, have them repaired or replaced or remain pissed and be riding around with a boot covered in duct tape !
I'm 5'11 riding a stock Monster 1100. Probably did 1,000 miles and a track day at Brands in them. Oh, they also squeak like hell but that doesn't really bother me. Bit of a rant but if I pay for good kit, I expect good kit (and good service). P&H farewell. SIDI.. I want to stay with you but you're making it too hard..
Thu, 26/07/2012 - 17:48
#4
Captain Scarlet
Offline
Re: Hi.. Boots, gripe... am I expecting too much..?
I agree with the above comments. Sidi boots have always creaked and squeeked!
The Sale of Goods Act will protect you and a small claims court will also back you up if they play hard ball. I once bought a laptop from a retail shop that shall remain nameless. Lets call them 'Dixons' for the sake of the story ;-D Anyway about four years after I'd bought it the operating system decided it was corrupted.
No problem, I thought, I'll just install the system restore disks that came with it. Ony they didn't work. The code kept looking for a file on the CD that was never installed there. Dixons tried to get me another CD from the manufacturer (lets call them Phillips), who didn't have one. I said they had an obligation under the Sale of Goods Act to replace the operating system, but if they couldn't I'd accept a new laptop of similar spec.
They were quite angry with me and did everything to persuade me to leave their establishment bar swearing at me loudly. I said if they didn't I'd take them to a small claims court and that the law would be on my side.
They said because I hadn't complained within 30 days of purchase I had no rights. I stood by my ground and told them that I had the right to complain for up to (I think it was six) years after purchase, because a) the CD represented a product deliverable that could be proven to be defective from day one. And b) I had no valid reason to use the product until this eventuality.
I also politely told them that any reasonable judge would be able to also see these incontestible facts and that in these types of cases the law usually exercises leniency towards the consumer if they can see that they are acting in fairness and their cause is just.
After many calls to HQ, and enduring many smacked face expressions, reluctantly they had to provide me with a full operating system, which I think was nearly 200 quid.
Had they been apologetic and resolved the situation both adequately and in a timely manner, I may have considered buying a replacement laptop from them as mine was clearly at that stage. As it happens, I never so much as bought an AA battery from them from that day onwards. They lost potential business and I got what I was owed.
You are owed a robust pair of boots in lieu of them having to be fit for purpose. Unless you were scrapping them on the tarmac on the track day, in which case it would be harder to argue as they are there to protect you in a crash not from iterative exuberant high speed rubbing on the ground, then the law should be on your side.
Stick to your guns and lets us know whether the repair job is good and free of charge.
My two pairs of main boots are both ten years old now and I see no need to replace them just yet. I have some AlpineStars race boots and BMW gore-tex touring boots. The BMW boots have been worn much more and I've nearly worn the sole out now truth be known, but whatever monsoon has been thrown at me they've remained drier than an outers pocket internally. I think the AlpineStars were about 300 quid and the BMW's about 150. Particularly the Be-em boots have been extremely good VFM, I'd buy another pair in an instance.
Donate to the Kevin Ash Fund
Donate directly to the Kevin Ash Fund setup by the Telegraph to help with the education of his three daughters.
The Telegraph can only accept cheques and Postal Orders in Sterling. If you'd like to make a donation but you can't send a cheque or Postal Order then you might consider using PayPal, which will accept other methods of payment. A small percentage (about 3.4%) will be retained by PayPal for the service.
Kevin's family have been touched by the generosity and messages of support from people using the website and would like to express their gratitude to those who have contributed in any way.
The donations keep coming in, thank you so much, and the family especially like it when you leave a message.
NEWS...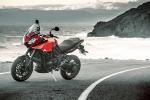 * TRIUMPH TIGER SPORT
The Tiger gets a single-sided swingarm and another 10bhp!...(more)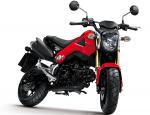 * HONDA MSX125
Honda announces a spiritual successor to the iconic Monkey Bike!...(more)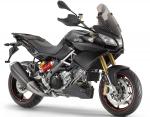 * APRILIA CAPONORD
At last Aprilia goes for the GS too......(more)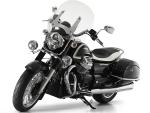 * GUZZI CALIFORNIA 1400
Italy's biggest ever V-twin for the all-new Guzzi...(more)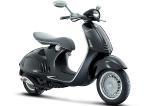 * VESPA 946 FIRST PIC
Sleek new Vespa 125 based on last year's concept bike...(more)