Ducati Multistrada MTS1200
Tue, 26/06/2012 - 11:59
#2915
Re: Ducati Multistrada MTS1200
Hi guys back from the trip, so time for a quick update.
Fabrri screen. Well it looks the part, but I won't be using it again. It looks wider at the bottom but the wide bits are actually bent back, so seem to do bugger all. It is also flatter than the standard screen. IMO it isno better than the standard screen, and in some cases is worse !
I found that the noise was distracting, and my visor was being pulled open. Also, there was so much turbulence that the autocom intercom was switching on it's box at anything above 85mph (cruising speed).
My mates had the calsci screens and in comparison had no issues. I am yet to try one of their screens.
As an aside they did however complain that riding behind their screens in 30 degree heat meant they cooked :-)
Now the gyres.
Well I have to say the pr3s performed very well in terms of grip and confidence. The front tyre looks in great shape. Wish I could say the same for the rear :-/
We did just on 3k miles in the end, and it has probably less than 500 left in it, depending on how I ride. I guess it might see 4k miles at a push.
The sides gripped well, but the shoulders of the tread blocks are severely worn. There is still a few mm above the wear bars. The centre has maybe 1mm at most above the wear bars.
I will certainly use them again.
Between us we had a few issues (to be fair every bike in our group did, not just the mts's).
We all suffered from soft clutch lever, and had to release air out of the master cylinder on a number of occasions.
We also all ended up with next to no rear brake (that is 4 mts's). That is a big deal for 2 up riding, and is now the new big focus to get fixed.
the only other 'funny' was that my bike developed a hideous rattly engine noise one day. We were in the middle of nowhere so I had no choice but to nurse it to a safe spot a mile or two on. When I stopped and restarted the engine, the noise had gone !
I took the following day off and headed to the dealer for them to check it. Plugging it in showed no fault codes, so all I could do was continue. I am not convinced that ducati have yet managed to build a self healing engine, so that will be investigated soon. If anyone else has had a similar experience though, I would really like to hear about it.
Other than that, we had a great trip, did some amazing roads, and already thinking about the next one :-)
Donate to the Kevin Ash Fund
Donate directly to the Kevin Ash Fund setup by the Telegraph to help with the education of his three daughters.
The Telegraph can only accept cheques and Postal Orders in Sterling. If you'd like to make a donation but you can't send a cheque or Postal Order then you might consider using PayPal, which will accept other methods of payment. A small percentage (about 3.4%) will be retained by PayPal for the service.
Kevin's family have been touched by the generosity and messages of support from people using the website and would like to express their gratitude to those who have contributed in any way.
The donations keep coming in, thank you so much, and the family especially like it when you leave a message.
NEWS...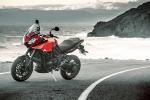 * TRIUMPH TIGER SPORT
The Tiger gets a single-sided swingarm and another 10bhp!...(more)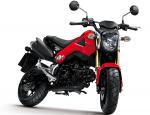 * HONDA MSX125
Honda announces a spiritual successor to the iconic Monkey Bike!...(more)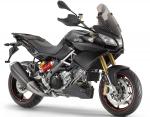 * APRILIA CAPONORD
At last Aprilia goes for the GS too......(more)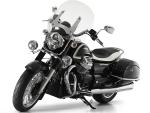 * GUZZI CALIFORNIA 1400
Italy's biggest ever V-twin for the all-new Guzzi...(more)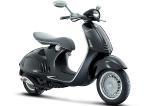 * VESPA 946 FIRST PIC
Sleek new Vespa 125 based on last year's concept bike...(more)