Ducati Multistrada MTS1200
Sun, 03/06/2012 - 16:01
#2886
Re: Ducati Multistrada MTS1200
Hi John,
I don't have the Calsci screen, but from what I've read, the issue seems to be 'wind' coming from the sides/bottom of the screen. If you will, the gap between the screen and hand controls where the airflow comes up off the from fairing.
In is scenario, the top part of the screen isn't so important as the bottom part.
I've read good reviews about shorty screens for shorter journeys, but for longer trips, and more protection, my choices are to look at the F.Fabbri and VStream screens. Both have wider bottoms, and 'winglets'.
If you see above, on here, there was a discussion about such screens, and also about blocking the gap ....
Personally, I think it would be great if Ducati, or someone else, came out with an accessory to 'fill the gap', just like you can get for the GS and Tenere.... Over on Ducati.ms (and also latterly DucatiForum) there is a chap called 'Captain Plummet' who has been looking at 'Hiss flaps'. He has even put some cad drawings onto the forum, and these have been met with widespread acclaim. I don't think I have read a single negative experience from those that have tried them.
Not being so technical myself, I hope that he (or someone) gets round to making them, like Andy did for the Mark 1 and Mark 2 chain adjusting spanners, or Dave (Aztec) did for the screen spacers. All good bits of kit.
Reducing wind noise seems to be the 'Holy Grail' of the Multistrada....everything else is good and works, but the screen just doesn't, and most aftermarket screens, whilst better than stock, don't really 'cure' the problem either.
I hope some of the above helps, even though it doesn't actually answer your question.
David
Donate to the Kevin Ash Fund
Donate directly to the Kevin Ash Fund setup by the Telegraph to help with the education of his three daughters.
The Telegraph can only accept cheques and Postal Orders in Sterling. If you'd like to make a donation but you can't send a cheque or Postal Order then you might consider using PayPal, which will accept other methods of payment. A small percentage (about 3.4%) will be retained by PayPal for the service.
Kevin's family have been touched by the generosity and messages of support from people using the website and would like to express their gratitude to those who have contributed in any way.
The donations keep coming in, thank you so much, and the family especially like it when you leave a message.
NEWS...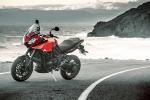 * TRIUMPH TIGER SPORT
The Tiger gets a single-sided swingarm and another 10bhp!...(more)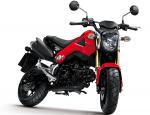 * HONDA MSX125
Honda announces a spiritual successor to the iconic Monkey Bike!...(more)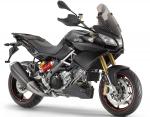 * APRILIA CAPONORD
At last Aprilia goes for the GS too......(more)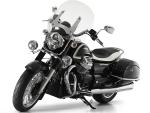 * GUZZI CALIFORNIA 1400
Italy's biggest ever V-twin for the all-new Guzzi...(more)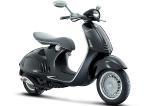 * VESPA 946 FIRST PIC
Sleek new Vespa 125 based on last year's concept bike...(more)