Ducati Multistrada MTS1200
Tue, 02/03/2010 - 22:33
#243
kevash
Offline
Right, back from Lanzarote! And it was a cold
Right, back from Lanzarote! And it was a cold ride from the airport, but electrically heated clothing means I can still type...
Ride height: there's a semantic difference between ride height adjustment and spring preload adjustment, but it's important. Increasing spring preload raises the height of the bike, but you have to stop when the shock tops out and there's no travel left. In practice you have to stop sooner as it will keep topping out while you're riding. A ride height adjuster effectively moves the whole shock downwards, lifting the bike without affecting the shock's travel.
So, the MTS does not have ride height adjustment, but increasing preload does raise it - you do this electrically at the back, manually at the front.
I tried the low seat briefly and it does make a useful difference, some shorter riders were seeking out the bikes fitted with it. There were no touring seats available. You could reduce spring preload too of course... I preferred the standard though, but then I'm 6'3".
The gearbox was excellent. It took more than average force to push it into first, but after that it disappeared into the background and wasn't noticed. No missed changes, smooth lever action, better than your Fireblade. I've always got on well with Ducati boxes though and not everyone has, but I heard nothing about it from anyone else either, so I'd have to give this 95 on your Suzuki scale, losing just a few marks for that slightly heavy engagement of first.
Urban mode didn't make a significant difference to the low speed running (only the throttle response, which was much gentler). This was rough on the two bikes I rode and I think would annoy riders coming from some other bikes. The Tiger for example is a lot smoother, you can't really let the Multi run below 2,000rpm and it was jerky trying to hold a steady low speed. But.... On the flight back I was talking to another journalist who it turned out had got onto my bike after I'd switched to another, and he'd thought mine was quite a bit rougher than his previous one. So it seems some are smoother than others, and certainly there will still be work being done on the mapping - in fact this tends to continue for at least a year after a bike goes on sale, so production versions could be smoother. Have to leave the jury outside for now...
Donate to the Kevin Ash Fund
Donate directly to the Kevin Ash Fund setup by the Telegraph to help with the education of his three daughters.
The Telegraph can only accept cheques and Postal Orders in Sterling. If you'd like to make a donation but you can't send a cheque or Postal Order then you might consider using PayPal, which will accept other methods of payment. A small percentage (about 3.4%) will be retained by PayPal for the service.
Kevin's family have been touched by the generosity and messages of support from people using the website and would like to express their gratitude to those who have contributed in any way.
The donations keep coming in, thank you so much, and the family especially like it when you leave a message.
NEWS...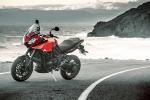 * TRIUMPH TIGER SPORT
The Tiger gets a single-sided swingarm and another 10bhp!...(more)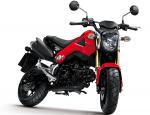 * HONDA MSX125
Honda announces a spiritual successor to the iconic Monkey Bike!...(more)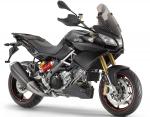 * APRILIA CAPONORD
At last Aprilia goes for the GS too......(more)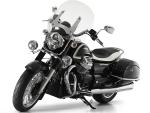 * GUZZI CALIFORNIA 1400
Italy's biggest ever V-twin for the all-new Guzzi...(more)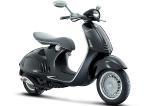 * VESPA 946 FIRST PIC
Sleek new Vespa 125 based on last year's concept bike...(more)