Ducati Multistrada MTS1200
Sat, 27/02/2010 - 14:45
#181
Captain Scarlet
Offline
Thanks circles that are round! I saw that
Thanks circles that are round! I saw that early this morning. For some non-obvious reason I expected it to look different from the conventional filler; but naturally it doesn't. That's prolly a good thing, as if it fails it can still be manually opened by using the keyfob fold out key (VW/Audi stylie).
I suspect that this site has gone live and is starting to be heavily populated with stuff to tie in with the hacks ride tomorrow. Either way, it's welcome. The videos and new especially the high-quality pictures (to go with the one's already seen previously, but still available on this site too), are really good and just make the pre-launch drooling worse!
Honda promised the VFR would be the new schism, so we expected it to be the second-coming; but they've actually delivered competent, yet quite underwhelming transport.
I hope the verdict tomorrow is that Ducati humbly promised us a good machine, we expected a great one, but in reality they've actually delivered a truly versatile and totally exceptionally bike. Here's hoping! :-D
Donate to the Kevin Ash Fund
Donate directly to the Kevin Ash Fund setup by the Telegraph to help with the education of his three daughters.
The Telegraph can only accept cheques and Postal Orders in Sterling. If you'd like to make a donation but you can't send a cheque or Postal Order then you might consider using PayPal, which will accept other methods of payment. A small percentage (about 3.4%) will be retained by PayPal for the service.
Kevin's family have been touched by the generosity and messages of support from people using the website and would like to express their gratitude to those who have contributed in any way.
The donations keep coming in, thank you so much, and the family especially like it when you leave a message.
NEWS...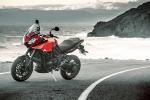 * TRIUMPH TIGER SPORT
The Tiger gets a single-sided swingarm and another 10bhp!...(more)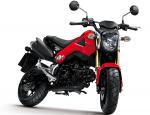 * HONDA MSX125
Honda announces a spiritual successor to the iconic Monkey Bike!...(more)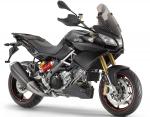 * APRILIA CAPONORD
At last Aprilia goes for the GS too......(more)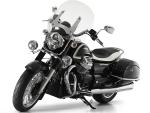 * GUZZI CALIFORNIA 1400
Italy's biggest ever V-twin for the all-new Guzzi...(more)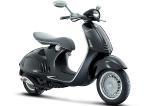 * VESPA 946 FIRST PIC
Sleek new Vespa 125 based on last year's concept bike...(more)