Ducati Multistrada MTS1200
Sat, 16/01/2010 - 14:35
#31
Captain Scarlet
Offline
"When I sat on the MTS 12, at the NEC, the
"When I sat on the MTS 12, at the NEC, the seat was very high and I could not put my feet flat on the ground but the bike support stopped the suspension movement so it was not real world.I am 6 foot-2inch"
... I'm about 6ft 1" and could get my feet flat when the nice man in red let me onto the display?
'AirHawk vs Gel Seats'
... I have an AirHawk and used it primarily on a Speed Triple 1050 when I was on journeys covering more than a couple of hundred miles per day. It is very comfortable and does exactly what it says on the tin. However the downsides are that it's ugly, raises the seat height, alters the c of g, doesn't always feel natural if you like to slide sideways on the seat slightly pre-corner, and definitely robs you of suspension feedback. If you've got a lot of boring motorway miles to knock off on your sports bike, then it's a non brainer good value for money, but it's not every day use clear cut for many riders.
I fitted a Gel Seat to the Triumph, which confusing for many it seems, are actually usually firmer than stock seat. They usually benefit from a good few miles to bed in properly, and seem to mould themselves to the riders shape over time (shape alters slightly over prolonged use when kept warm and under pressure presumably). for bikes with poor compression movement (hard) it seems to cushion the blows (travelling over potholes and small undulations say), but on the rebound stroke there doesn't seem to be any benefit over the stock items impo. Many newer seats (K1300S/K1300GT spring to mind) seats seem to be gel based in feel, or they are now using some kind of improved rubber element over traditional firm foam. Overall I'll always personally buy a gel seat if it's an available option on a new bike (boney derriere see)but I think an AirHawk is also useful for occaisonal use, irrelevant of seat type you have fitted.
IMHO I think seat comfort and screen turbulence (not wind pressure)are almost certainly the two areas that manufacturers spend the least R&D on, and yet going by a very wide variety of forums they are typically the very first things that people want to change, particulary for any long distance work. I'm thankful that the new MS at least has a very large, tall and adjustable screen; and that the Ohlins suspension (S model bikes) is typically a by-word for good ride-quality. A decent screen helps you go the distance and a plush ride means you'll enjoy the joruney along the way - the times I've parked any number of bikes up mid-journey and just wanted to kick the flipping thing over just because it'd given me neck, head and arse ache! :-D
Donate to the Kevin Ash Fund
Donate directly to the Kevin Ash Fund setup by the Telegraph to help with the education of his three daughters.
The Telegraph can only accept cheques and Postal Orders in Sterling. If you'd like to make a donation but you can't send a cheque or Postal Order then you might consider using PayPal, which will accept other methods of payment. A small percentage (about 3.4%) will be retained by PayPal for the service.
Kevin's family have been touched by the generosity and messages of support from people using the website and would like to express their gratitude to those who have contributed in any way.
The donations keep coming in, thank you so much, and the family especially like it when you leave a message.
NEWS...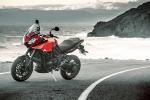 * TRIUMPH TIGER SPORT
The Tiger gets a single-sided swingarm and another 10bhp!...(more)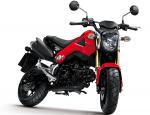 * HONDA MSX125
Honda announces a spiritual successor to the iconic Monkey Bike!...(more)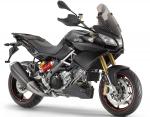 * APRILIA CAPONORD
At last Aprilia goes for the GS too......(more)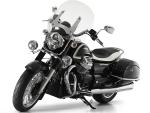 * GUZZI CALIFORNIA 1400
Italy's biggest ever V-twin for the all-new Guzzi...(more)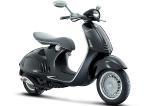 * VESPA 946 FIRST PIC
Sleek new Vespa 125 based on last year's concept bike...(more)