Ducati Diavel
Captain Scarlet
Offline
Thu, 14/10/2010 - 00:55
#4
Captain Scarlet
Offline
Re: Ducati Diavel
I gotta say, following on from a generic theme of 'don't fancy yours much' when it comes to prototype spy shots, and then having my head turned once it's got it's lippy on - the new Ducati Diavel (Bologna dialect for 'Devil') really does look rather good in the flesh, of the first official pictures.
The muscle cruiser looks now seem more polished with a lick of paint. There's some really nice detail touches, like the upper curve edges of the tank which seem to stand proud in a line fro front to rear. The vertical line stop and indicator lenses look better on the ducktail, and the wide rear tyre seems to suit the styling over function imposing presence.
That tyre, and the longer wheelbase, not to mention a dozen extra kilos or so over the Multi, will naturally affect dynamic ability, particularly the wrong side of a ton. However, over here in the land of sunshine and pose, the drag-strip cruiser looks outweigh any R1 annoying abilities.
The overpriced and undersold VMax may have a model specific heritage, but at the end of the day it's still a Japanese four. Harley's have brand heritage, but they are heavy and there's much to clean, even if it rarely rains in the south here, and salt is reserved for cajun shrimps. The Ducati has brand coolness second to none, little to clean and surely su ffice performance form the MTS derived 11 degree testastretta L-twin. If they down gear it to 130 terminal speed, lob a tad off the bhp in favour of even more torque, and keep the DTC, then it will be a very credible 0-60 and midrange crushing heavy presence cruiser.
Not everyone, or maybe very many, will want that. But those who like the idea of a power cruiser, but find Harley's and Victory's too antique. And Vmax's and Stars, too Japanese. And Rockets too heavy and imitation. Then for those, I think it could be just what they've been waiting for. And perhaps the fewer Ducati sell, the more exclusive that will make it feel, and the happier those owners will be? I don't know? But I do know that I'm strangely drawn to it. And that means it probably makes the short list for now.
Donate to the Kevin Ash Fund
Donate directly to the Kevin Ash Fund setup by the Telegraph to help with the education of his three daughters.
The Telegraph can only accept cheques and Postal Orders in Sterling. If you'd like to make a donation but you can't send a cheque or Postal Order then you might consider using PayPal, which will accept other methods of payment. A small percentage (about 3.4%) will be retained by PayPal for the service.
Kevin's family have been touched by the generosity and messages of support from people using the website and would like to express their gratitude to those who have contributed in any way.
The donations keep coming in, thank you so much, and the family especially like it when you leave a message.
NEWS...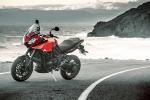 * TRIUMPH TIGER SPORT
The Tiger gets a single-sided swingarm and another 10bhp!...(more)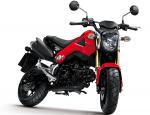 * HONDA MSX125
Honda announces a spiritual successor to the iconic Monkey Bike!...(more)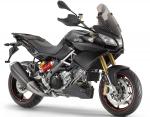 * APRILIA CAPONORD
At last Aprilia goes for the GS too......(more)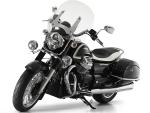 * GUZZI CALIFORNIA 1400
Italy's biggest ever V-twin for the all-new Guzzi...(more)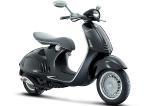 * VESPA 946 FIRST PIC
Sleek new Vespa 125 based on last year's concept bike...(more)