Ducati
A few impressions from the NYC Motorcycle show, which I recently attended.
Panigale - while it looks interesting, with it's unique side exit exhaust and side mounted (exposed) shock, I was hoping for a greater 'styling' wow factor. Instead, it looks more like a high-end Buell. Sorry, is that too harsh?
Street fighter S - IMHO, the one in racing titanium Matt, with a red frame and red rim trim looks absolutely fantastic. I'd love to have one just to stare at! That's what I expect from Ducati, beautiful styling with a very high end mechanical look. Again, totally subjective.
Hypermotard - probably my second favorite styling wise. Hopefully one day they will decide to stuff an 848 engine in it - oh, almost forgot, and a Bigger tank.
Diavel Carbon Red - by changing just a few parts, my riding buddy has made a noticeable improvement to its looks.
- removed rear hugger
- mounted side license plate
- carbon rear fender
- small fly screen
- tank top carbon piece
- full Terminioni exhaust
Kind of when you see a customized Harley and then a stock one, which then looks just too plain.
The AMG model looked far inferior to the carbon red IMHO.
Donate to the Kevin Ash Fund
Donate directly to the Kevin Ash Fund setup by the Telegraph to help with the education of his three daughters.
The Telegraph can only accept cheques and Postal Orders in Sterling. If you'd like to make a donation but you can't send a cheque or Postal Order then you might consider using PayPal, which will accept other methods of payment. A small percentage (about 3.4%) will be retained by PayPal for the service.
Kevin's family have been touched by the generosity and messages of support from people using the website and would like to express their gratitude to those who have contributed in any way.
The donations keep coming in, thank you so much, and the family especially like it when you leave a message.
NEWS...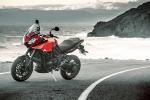 * TRIUMPH TIGER SPORT
The Tiger gets a single-sided swingarm and another 10bhp!...(more)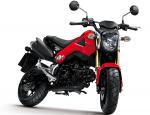 * HONDA MSX125
Honda announces a spiritual successor to the iconic Monkey Bike!...(more)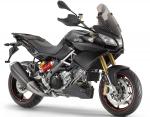 * APRILIA CAPONORD
At last Aprilia goes for the GS too......(more)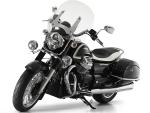 * GUZZI CALIFORNIA 1400
Italy's biggest ever V-twin for the all-new Guzzi...(more)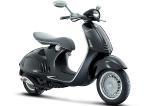 * VESPA 946 FIRST PIC
Sleek new Vespa 125 based on last year's concept bike...(more)