clunky gearbox
I have just purchased a 2006 BMW R 1200 GS. I am concerned at the thunderous clunk when changing into the lower gears (worst on 1st and 2nd) the others being not bad. I have ridden a similar model but do not remember this. Is it serious?
I am also getting only about 41mpg in mixed riding. This is low, is it not?
Sat, 21/01/2012 - 15:12
#1
gunshot72
Offline
Re: clunky gearbox
This is not the technical area of the site, this is for new bike discussions. 41 mpg is low unless you are nailing it and BMW gearboxes are inconsistently clunky. By that I mean I've tried five F800GS's all with different gearbox characteristics and smoothness. Older ones are worse IMO. Take it to a BMW dealer and get them to look at it for £500 an hour, or sell it and get something with a Honda gearbox, like a Honda. LOL!
Sat, 21/01/2012 - 15:21
#2
kevash
Offline
Re: clunky gearbox
That clunk is probably quite normal, although it's hard to judge without hearing it for real. But it's worth checking the clutch isn't dragging by putting the bike on the centre stand, pulling in the clutch, selecting second and seeing how much the rear wheel still wants to rotate. Ideally it shouldn't move at all, although if it gradually starts to turn gently that's not too much of a problem. But if it definitely seems to be driven around by the engine still, you have clutch drag and it needs looking at.
41mpg is on the low side but not outside the realms of normality if you ride it quite hard.
Donate to the Kevin Ash Fund
Donate directly to the Kevin Ash Fund setup by the Telegraph to help with the education of his three daughters.
The Telegraph can only accept cheques and Postal Orders in Sterling. If you'd like to make a donation but you can't send a cheque or Postal Order then you might consider using PayPal, which will accept other methods of payment. A small percentage (about 3.4%) will be retained by PayPal for the service.
Kevin's family have been touched by the generosity and messages of support from people using the website and would like to express their gratitude to those who have contributed in any way.
The donations keep coming in, thank you so much, and the family especially like it when you leave a message.
NEWS...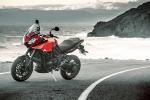 * TRIUMPH TIGER SPORT
The Tiger gets a single-sided swingarm and another 10bhp!...(more)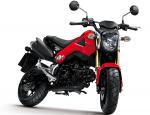 * HONDA MSX125
Honda announces a spiritual successor to the iconic Monkey Bike!...(more)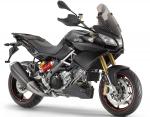 * APRILIA CAPONORD
At last Aprilia goes for the GS too......(more)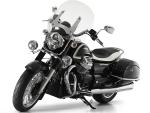 * GUZZI CALIFORNIA 1400
Italy's biggest ever V-twin for the all-new Guzzi...(more)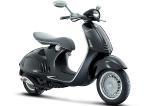 * VESPA 946 FIRST PIC
Sleek new Vespa 125 based on last year's concept bike...(more)