Born again, born again biker! Hi Kev!
johnhypnotherapist
Offline
Hi Kev............great site, at 52 just returning to biking after ten year lay off, past bikes include Virago 750, Bonneville 650, Yamaha RD250, Honda 250! Three months ago bought a 62,000 miles 99 Honda Hornet 600cc and put 3,000 miles on it since! Toured Wales for a week using another 1100 miles engine life...serviced it myself before going great fun two up with girlfriend and kit! So far only breakdowns fuel pipe, clutch cable and cooling fan! How many miles can these hornets do? its got a full service history from new!
Gonna do the IAM lifeskills over winter then trade up onto a shaft drive for touring mainly with London riding thrown in.........looking at Diversion 900 or older BMW RT........budget will be around £2,500, I am six foot one and fifteen stone! Any thoughts on these two bikes? I am hoping to tour europe in 2011!
Many thanks John
Fri, 15/10/2010 - 19:54
#1
kevash
Offline
Re: Born again, born again biker! Hi Kev!
The Hornet's engine life will depend very much on how it's been used over those 62,000 miles, but you should be able to get to 100,000 without too much work, and possibly much more. The single most important thing you can do is to use a very high quality oil - fully synthetic by a major brand like Castrol, Mobil or Shell, or funny enough Halfords as theirs is rebranded high quality stuff (and it's cheaper!) then change it at least as often as the recommended intervals. Make sure the oil is designed for motorcycles though or your clutch will stop clutching...
I'd avoid the Diversion as it has a very top heavy, old fashioned feel and isn't great fun, just workmanlike. A Deauville will last forever and has a shaft and though it's down on power compared with your Hornet, it has a lot more torque and you might not miss it. Worth a test ride maybe. The BMW RTs are good, although 05 to 08 ones have reliability issues, but I guess you're looking at older, which should be fine. You won't get Honda quality though. The FJR1300 is worth a look if you can find one in budget, Yamaha reliability is exceptional, or what about a Pan European?
Mon, 18/10/2010 - 18:40
#2
johnhypnotherapist
Offline
Re: Born again, born again biker! Hi Kev!
Thanks Kev - food for thought - funny I actually nearly bought a Pan European of the dealer who sold me the Hornet! Couple of good tips there - the Deauville is an interesting option and in budget......... without the weight of the Pan or FJ! I shall have some serious thought regards the Deauville I suspect it is a seriously underated bike!The quarter mile figures look ok andI think I would prefer more torque rather than more revs - I like the Hornet engine but find it a bit 'busy' at times! I shall use the Halfords rebranded oil in future thanks for the tip.........many thanks for advice - John
Donate to the Kevin Ash Fund
Donate directly to the Kevin Ash Fund setup by the Telegraph to help with the education of his three daughters.
The Telegraph can only accept cheques and Postal Orders in Sterling. If you'd like to make a donation but you can't send a cheque or Postal Order then you might consider using PayPal, which will accept other methods of payment. A small percentage (about 3.4%) will be retained by PayPal for the service.
Kevin's family have been touched by the generosity and messages of support from people using the website and would like to express their gratitude to those who have contributed in any way.
The donations keep coming in, thank you so much, and the family especially like it when you leave a message.
NEWS...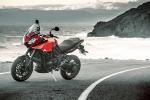 * TRIUMPH TIGER SPORT
The Tiger gets a single-sided swingarm and another 10bhp!...(more)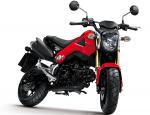 * HONDA MSX125
Honda announces a spiritual successor to the iconic Monkey Bike!...(more)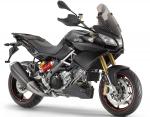 * APRILIA CAPONORD
At last Aprilia goes for the GS too......(more)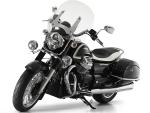 * GUZZI CALIFORNIA 1400
Italy's biggest ever V-twin for the all-new Guzzi...(more)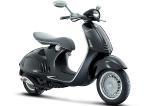 * VESPA 946 FIRST PIC
Sleek new Vespa 125 based on last year's concept bike...(more)