BMW K1600 GT/GTL
Sun, 20/02/2011 - 20:19
#131
kwh
Offline
Re: BMW K1600 GT/GTL
The other question plaguing me is... I have a 1200GT. I had already decided a year ago that the K1300GT was a slightly better bike, but not better enough to warrant dropping a huge sum to trade in my 1200. But I figured that one day it would make a good replacement. The news that the 1300 has been killed off to make room for the 1600 troubles me a little because I thought the 12/1300 was the ideal Grand Tourer - a sort of two-wheeled BMW 5 series. Up for 600 miles of motorway followed by an epic fun blast through an ultra twisty pass in the Pyrenees. I've tested that and it absolutely works. So the question is, is the 16 a better bike? Does the extra weight more than cancel out the Joy of Six? Will the K16GT still delight me over the Collada de Tosas in brain out mode or disgust me?
Oh and also, does the SE come fully loaded with ESA II and all the other options, or is it just the three things you mention at the end of your review?
Donate to the Kevin Ash Fund
Donate directly to the Kevin Ash Fund setup by the Telegraph to help with the education of his three daughters.
The Telegraph can only accept cheques and Postal Orders in Sterling. If you'd like to make a donation but you can't send a cheque or Postal Order then you might consider using PayPal, which will accept other methods of payment. A small percentage (about 3.4%) will be retained by PayPal for the service.
Kevin's family have been touched by the generosity and messages of support from people using the website and would like to express their gratitude to those who have contributed in any way.
The donations keep coming in, thank you so much, and the family especially like it when you leave a message.
NEWS...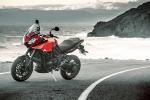 * TRIUMPH TIGER SPORT
The Tiger gets a single-sided swingarm and another 10bhp!...(more)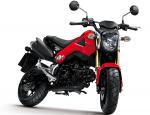 * HONDA MSX125
Honda announces a spiritual successor to the iconic Monkey Bike!...(more)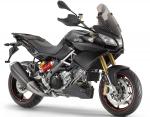 * APRILIA CAPONORD
At last Aprilia goes for the GS too......(more)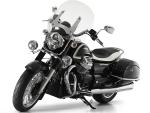 * GUZZI CALIFORNIA 1400
Italy's biggest ever V-twin for the all-new Guzzi...(more)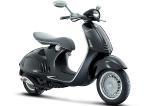 * VESPA 946 FIRST PIC
Sleek new Vespa 125 based on last year's concept bike...(more)