BMW ÜberScooter
rocca
Offline
Prices for the ÜberScooter have been confirmed at £9395 for the TMAX-alike, and £9705 for the other one (which looks a bit like an armadillo). Plus the inevitable "package" of chintzy gizmos at £850. Yes, brace yourselves kidz, it's a ten grand scooter.
Thu, 15/03/2012 - 18:38
#8
rocca
Offline
Re: BMW ÜberScooter
Just out of a top-level creative meeting here at Rocca & Rocca Associates. Like it does on 'Mad Men', things got pretty crazy in there for a while. The brown ale and pork scratchings were free flowing, Doris from the typing pool came in wearing the latest horn rims and ankle-length tweed twinset to give us a twirl, and we were puffing away raffishly on those electronic cigs like cardiorespiratory diseases hadn't been invented yet. Anyway, thanks to Cubby Broccoli for the precision CAD blueprints. Here's what we've come up with so far:
BMW C650 GT: Evolution of the fattest.
BMW C650 GT: Back (and then some) to the future.
BMW Motorrad ÜberScooters - The ultimate grazing machines.
Big BMW scooters: Because after a long day's invasion of Poland it's nice to have somewhere to store your helmet.
Scooters from prehistory by BMW. Are we out of our tiny minds?
Donate to the Kevin Ash Fund
Donate directly to the Kevin Ash Fund setup by the Telegraph to help with the education of his three daughters.
The Telegraph can only accept cheques and Postal Orders in Sterling. If you'd like to make a donation but you can't send a cheque or Postal Order then you might consider using PayPal, which will accept other methods of payment. A small percentage (about 3.4%) will be retained by PayPal for the service.
Kevin's family have been touched by the generosity and messages of support from people using the website and would like to express their gratitude to those who have contributed in any way.
The donations keep coming in, thank you so much, and the family especially like it when you leave a message.
NEWS...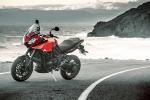 * TRIUMPH TIGER SPORT
The Tiger gets a single-sided swingarm and another 10bhp!...(more)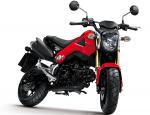 * HONDA MSX125
Honda announces a spiritual successor to the iconic Monkey Bike!...(more)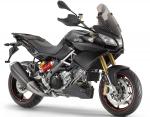 * APRILIA CAPONORD
At last Aprilia goes for the GS too......(more)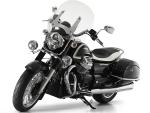 * GUZZI CALIFORNIA 1400
Italy's biggest ever V-twin for the all-new Guzzi...(more)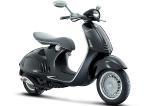 * VESPA 946 FIRST PIC
Sleek new Vespa 125 based on last year's concept bike...(more)